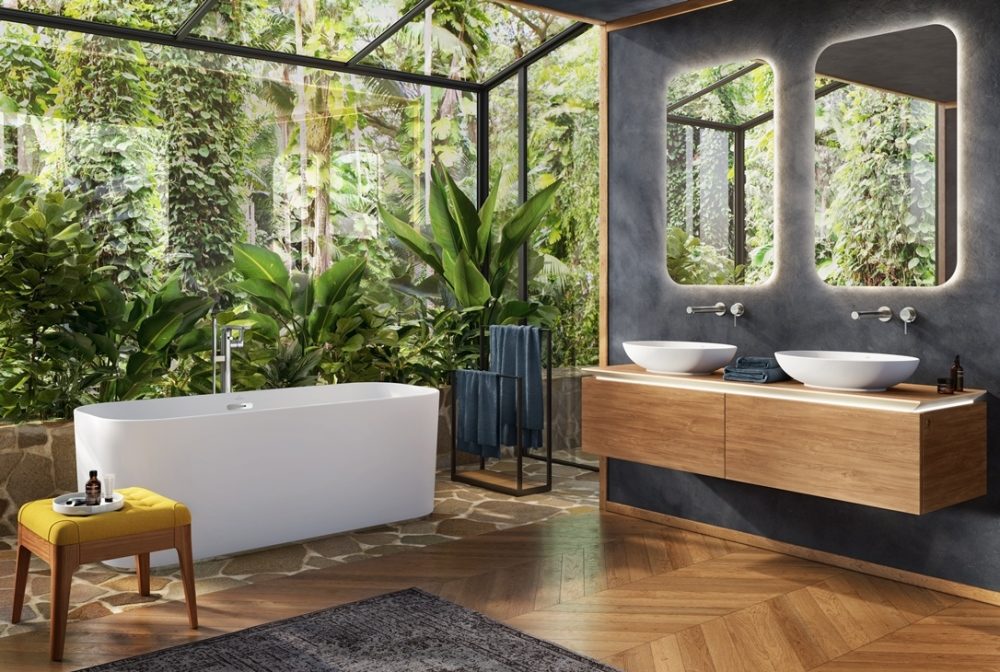 Bathroom Trends 2022
Design your bathroom so that you can enjoy every moment in it. We invite you to get acquainted with the bathroom trends of 2022.
The bathroom is one of the most important rooms in every house. It is a place, where we prepare for the day, reconnect with ourselves in the fast pace of everyday life and spend special moments both alone and with the family. These are the reasons to design the bathroom so that you can enjoy every moment in it. The layout should be modern enough not to become tacky a few years later. How can you achieve this? By choosing high-quality materials, clever features and consistently functioning design.
Quality matters.
The bathroom design should not be dull and fading; after all, the bathroom should only be renovated on average after every 20 years, so it should bring you joy and provide functionality every day for several years. High-quality products made of natural materials such as ceramics are the perfect solution. Ceramic products are hard to beat when it comes to natural, durable, stable materials and resistant colour shades. Ceramics are able to create a feeling of lightness – levitating contours, precise corners and thin, durable edges that organically blend into the water flow. Smooth, as well as shiny glaze and also matte effect look equally good and are pleasant to the touch.
Earth tones, natural wood.
Bright colours have never been topical for long periods, and colour expert Gesa Hansen points out that muted shades will always be relevant. German-Danish designer Gesa Hansen has deliberately sought her inspiration in the shades of nature, when creating the Artis washbasin collection. "Combining different shades is easier than you think. And Mother Nature proves it to us. For example, just look at the colours, contrasts and shades in a meadow of flowers – all in one place," Gesa explains. The new Artis washbasins look great in combination with the Finion washbasin cabinet in an Olive or Sand shade. Natural wood tones are also one of the bathroom trends that can be chosen, by selecting Subway 3.0 collection furniture.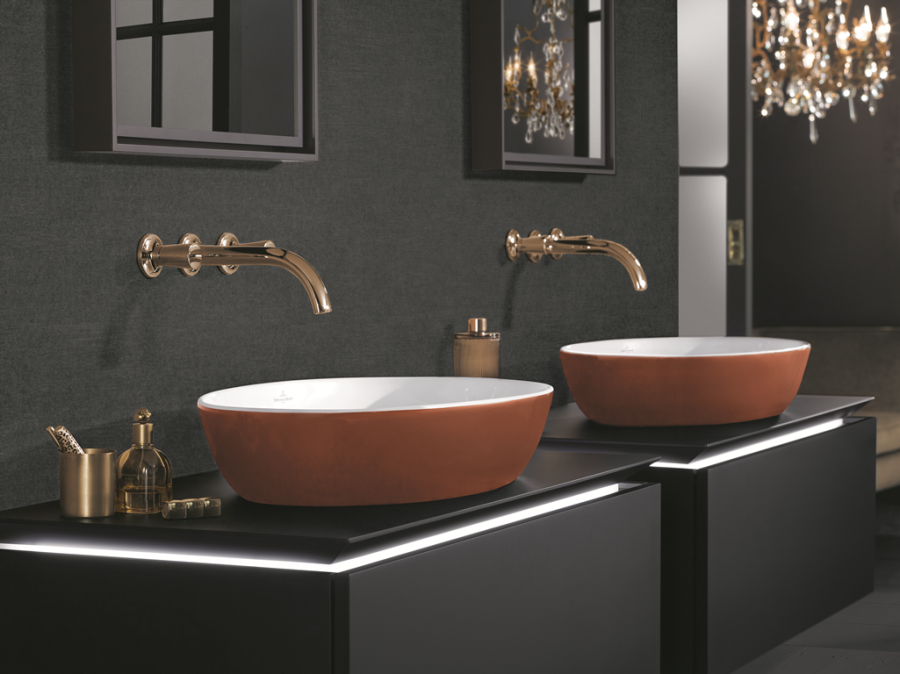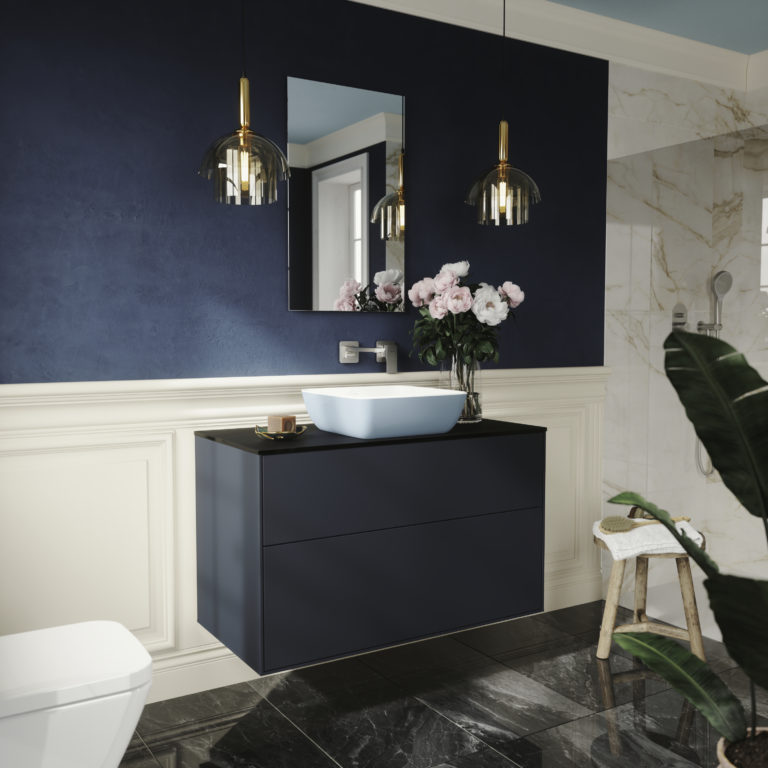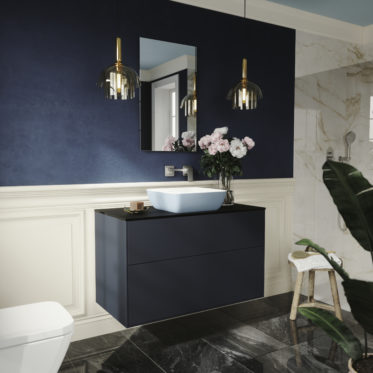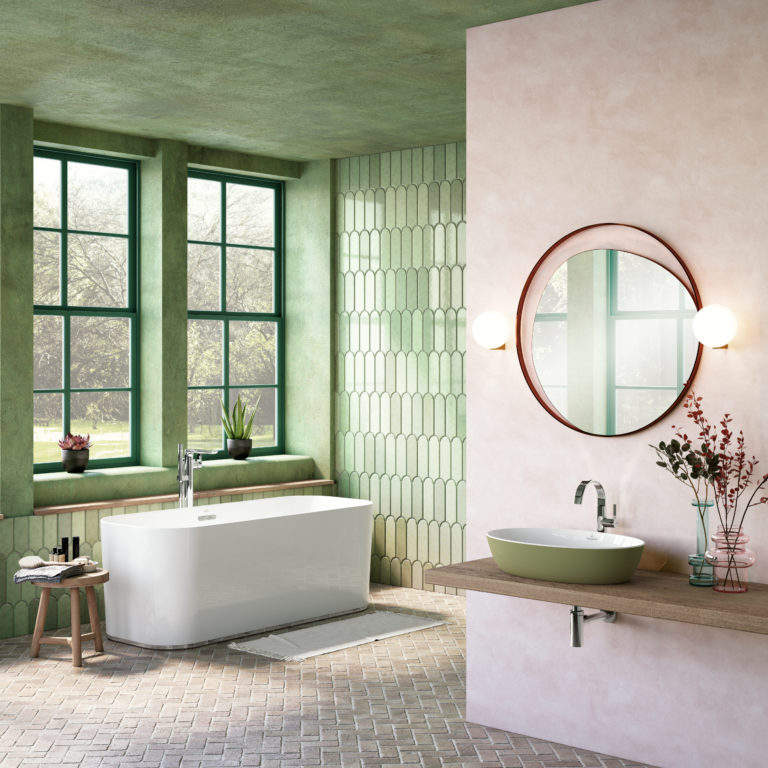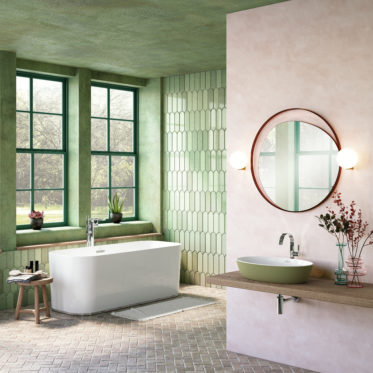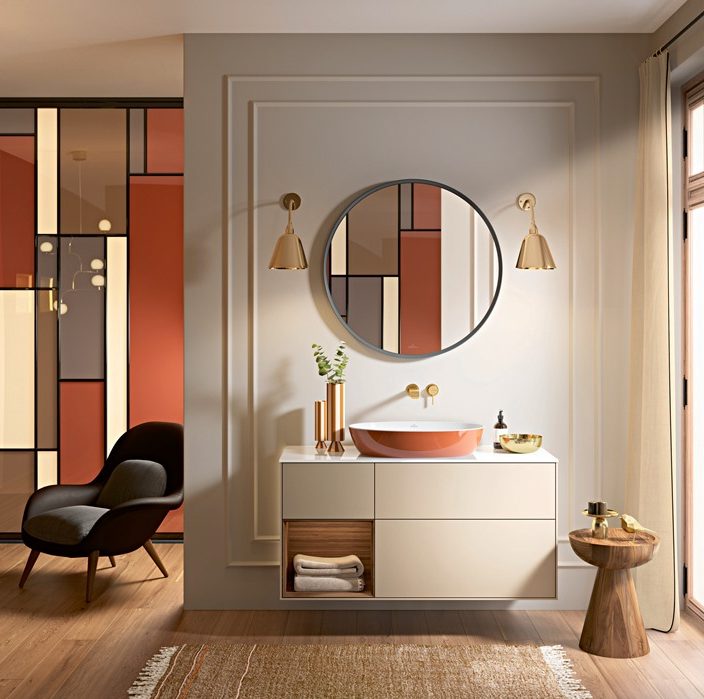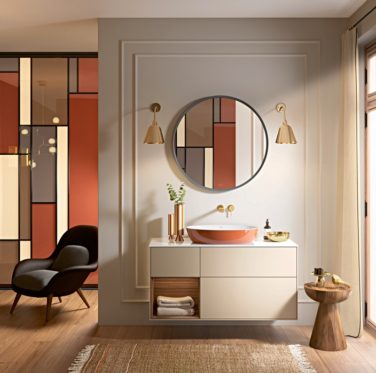 Collection ARTIS Fog                                    Collection ARTIS Sage Green                                Collection ARTIS Milieu Rust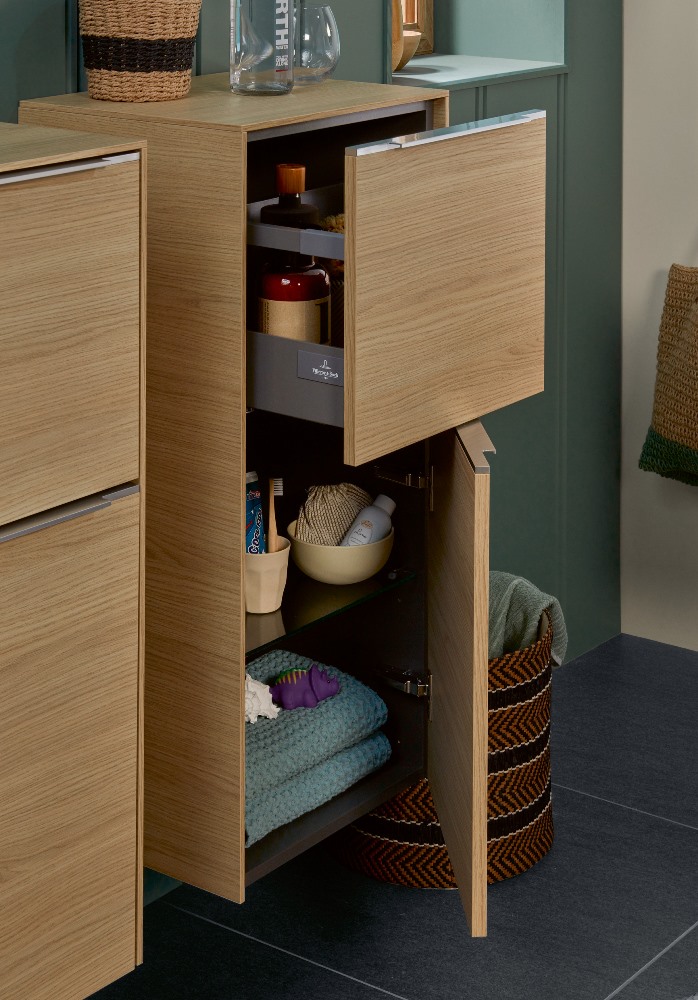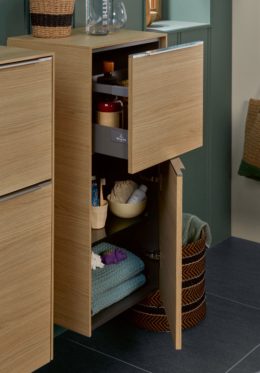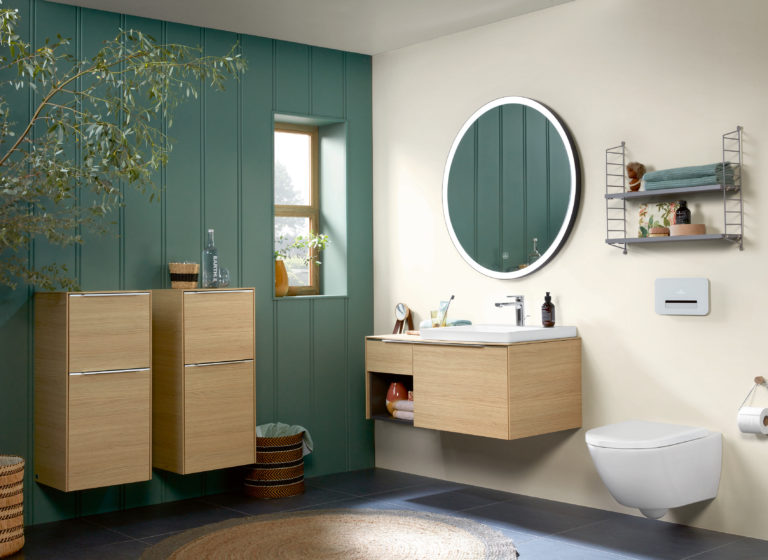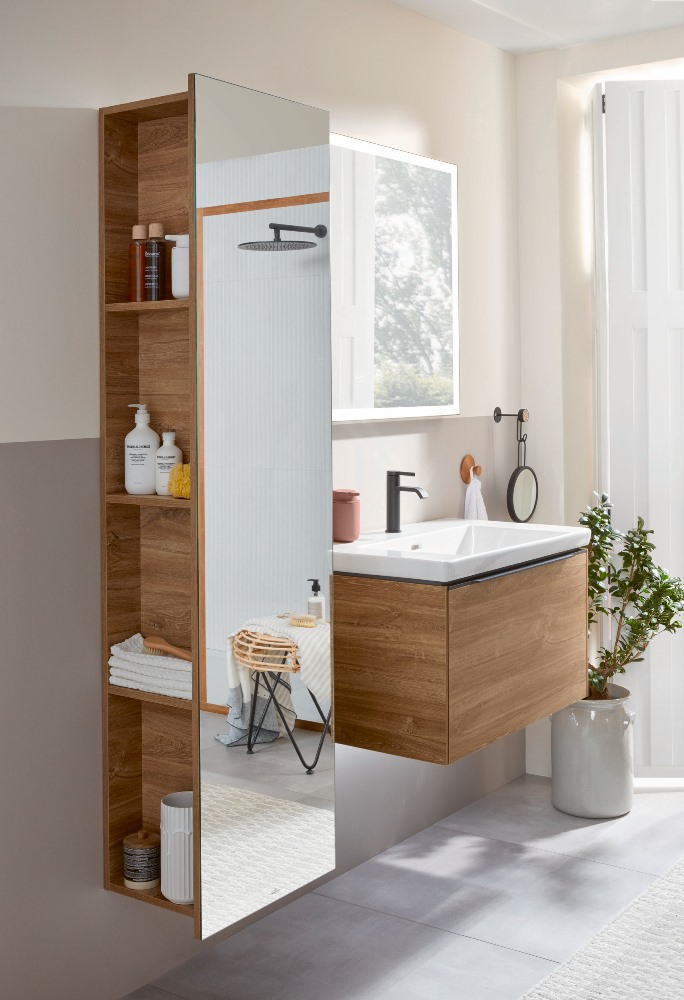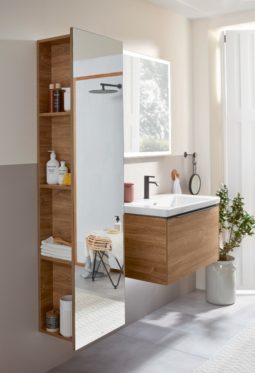 Kolekcija SUBWAY 3.0
Plan tomorrow already today.
When selecting and planning the bathroom design, it is important to explore all the planning steps and options of sustainable and energy-efficient solutions in advance. Villeroy & Boch offers the Twist Flush technology, which reduces the amount of water used in a toilet by up to 19 700 litres per year *. Its secret lies in the patented technology, which turns the water into a whirlpool by rinsing the surface of the toilet and cleansing it from the excess.
Collection SUBWAY 3.0
It is definitely necessary to evaluate during the planning stage, which generation will use the bathroom in the long run. A shower base at floor level will be ideally suited for the elderly, reducing the risk of tripping over in the shower. A bath made of Quaryl material will ensure a constant look for several years. Quaryl material provides heat resistance, is pleasant to the touch, has a non-slip surface and at the same time provides high shock resistance. A wall hung toilet with no visible attachment points and open flushing edge will ensure hygiene and convenient daily care.
* A household of 4 people, that uses a 6 l water rinsing system every day and uses it 5 times a day.
---
At Reaton Store of Finishing Materials we will help you implement your bathroom design ideas in accordance with the latest interior design and style trends.
In March we offer you advantageous solutions from the range of Villeroy & Boch plumbing and bathroom products.
-28% discount on ordered goods
-20% discount on goods available at the store
The offer is valid from 01.03 to 31.03.2022.
We will be looking forward to welcoming you at Reaton Store of Finishing Materials, at Čiekurkalna 2. līnija 74, Riga. Mon-Fri: 09:00 AM – 6:00 PM, Sat: 10:00 AM – 4:00 PM Sun: closed.
Phone.:+371 25777771 or e-mail: apdare@reaton.lv.
Contacts
Reaton Store of Finishing Materials: Ciekurkalna 2.linija 74, Riga, LV-1006
Show route
+371 25777771
apdare@reaton.lv
Reaton finishing material shop working hours:
Mon-Fri: 9:00-18:00
Sat: 10:00-16:00
Sun: closed.