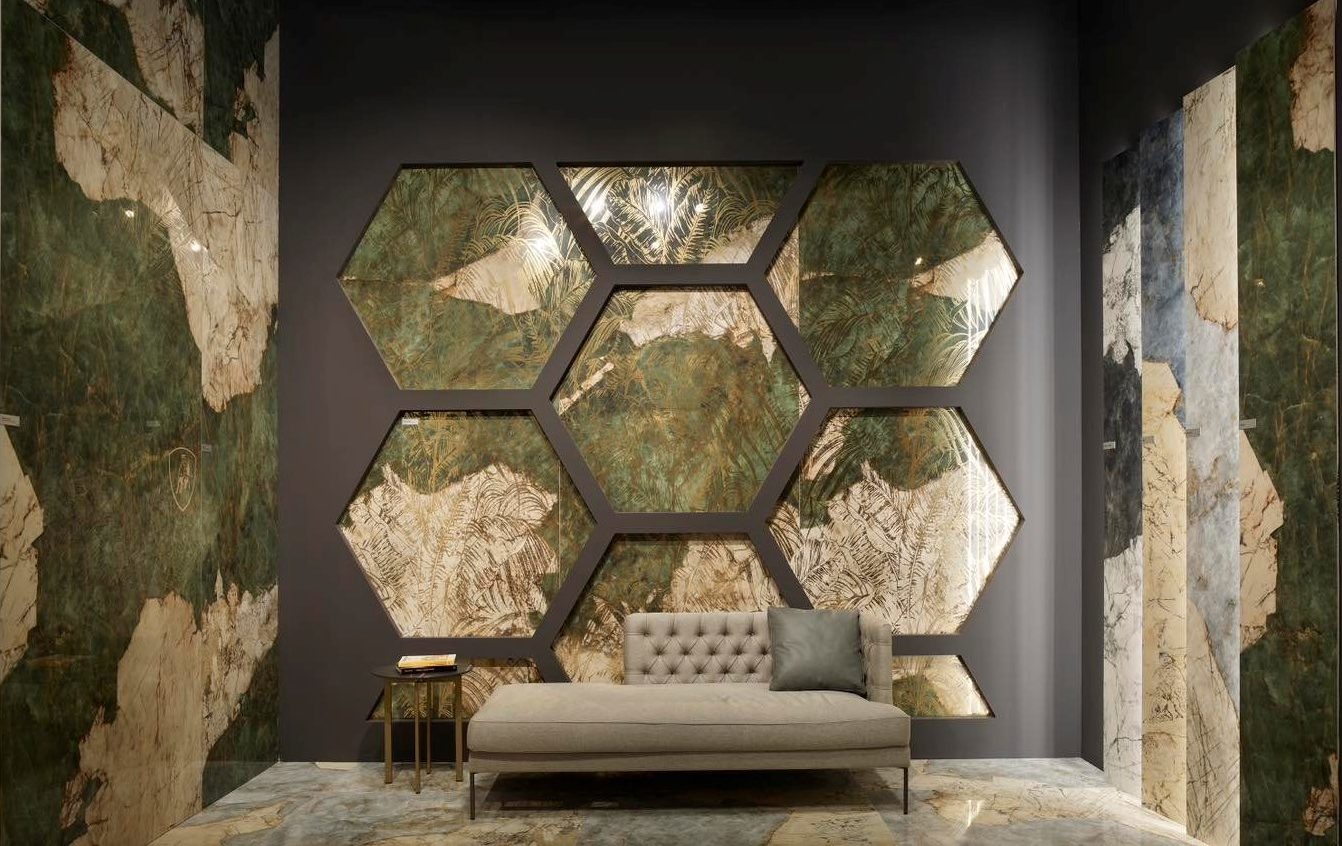 Cersaie 2023 ceramic tile high fashion week
Following the latest global trends, the Reaton team has been visiting the important industry event, trade fair CERSAIE, for at least 23 years. Experts call this fair High Ceramics Fashion Week as it is the best place to get to know the trends and technological innovations of the global finishing material market.
On its 40th anniversary, CERSAIE 2023 confirmed itself as the main international event in the ceramics industry once more. On its area of 145,000 square metres, the fair gathered 633 participants from almost a hundred countries, reaching almost 100,000 visitors.
THE LATEST DESIGN TRENDS
Ceramic tiles have been more than just a finishing material for a long time. They have become the soul of the interior and create ambience in the room. In addition, the design of ceramic tiles is becoming more and more original every year. Until recently, natural stone tiles seemed to be an exclusive finishing material, but now almost every factory in the world considers it a duty to offer various alternatives, including imitations of marble, granite, limestone, travertine and other stones.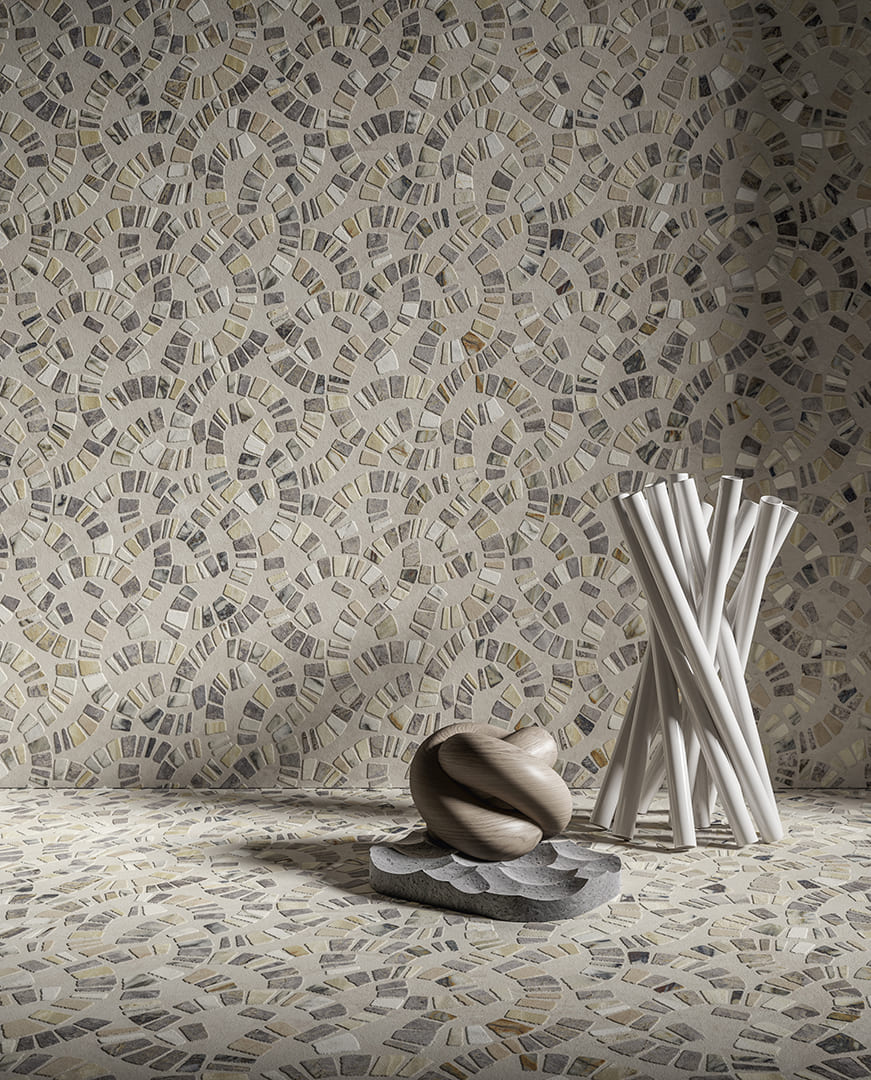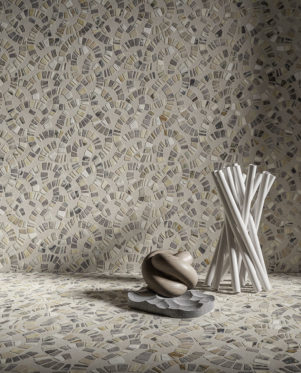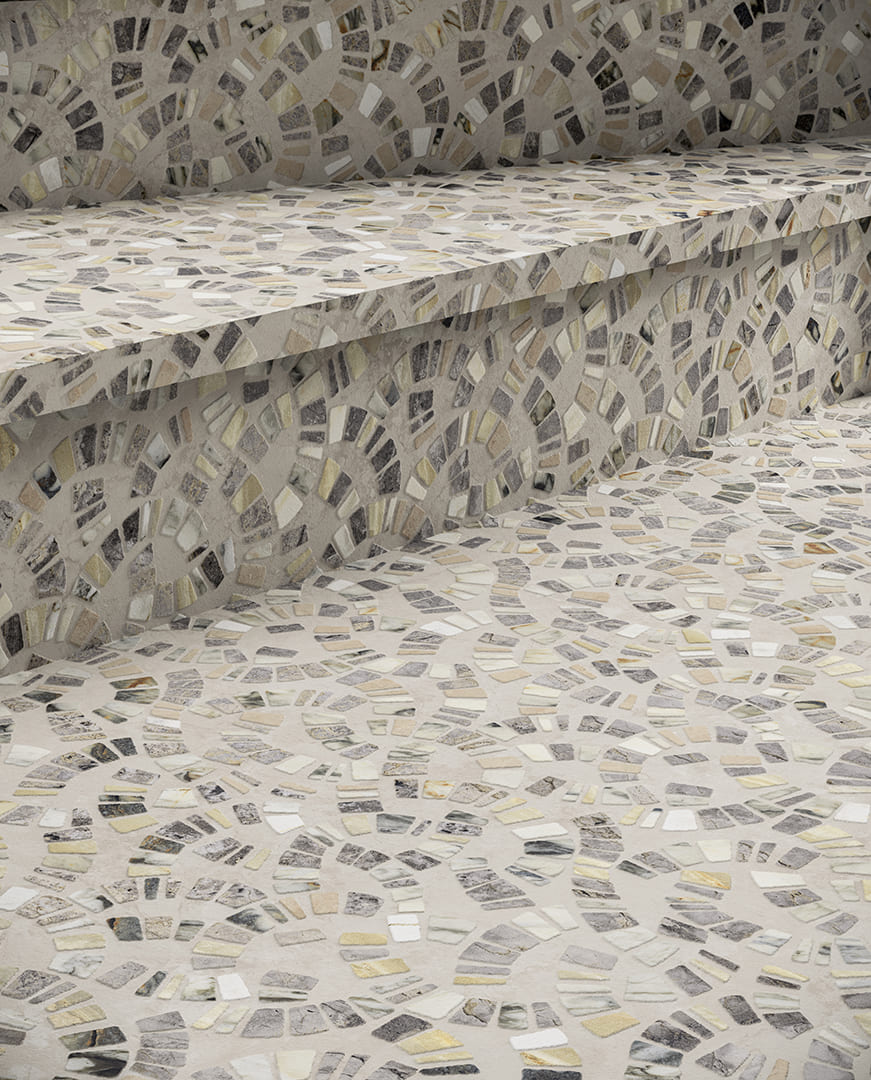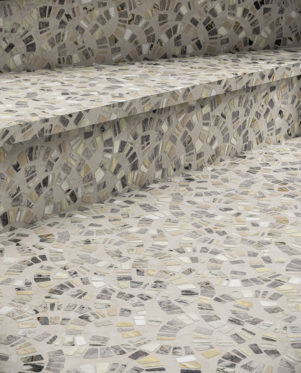 Ceramica Del Conca collection MARBLE EDITION
Fine-grained types of natural rock or cobblestone surface patterns are widely used. They are presented in delicate and muted tones, mainly in combinations of grey and beige.  A particularly strong trend is to create the most natural surface texture possible by using state-of-the-art 3D technologies. Among stone imitations, it is worth highlighting travertine, which has long been considered one of the most representative materials and stands out for its visual beauty.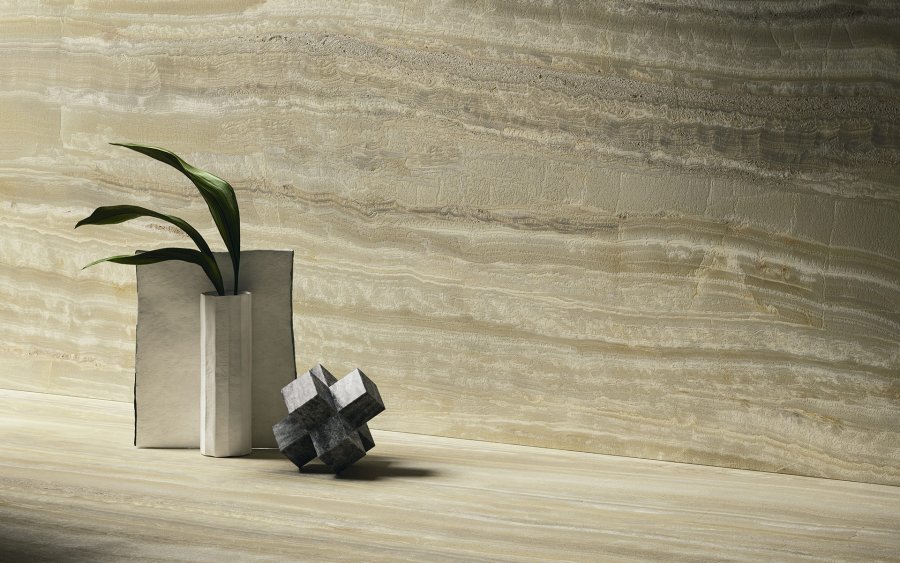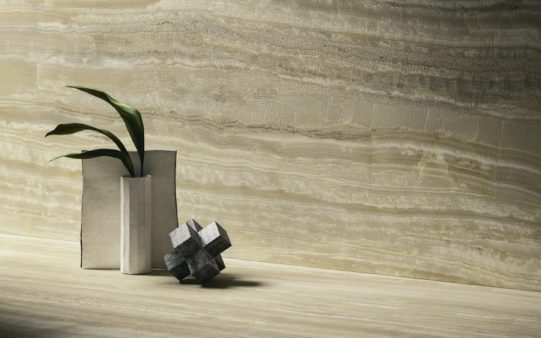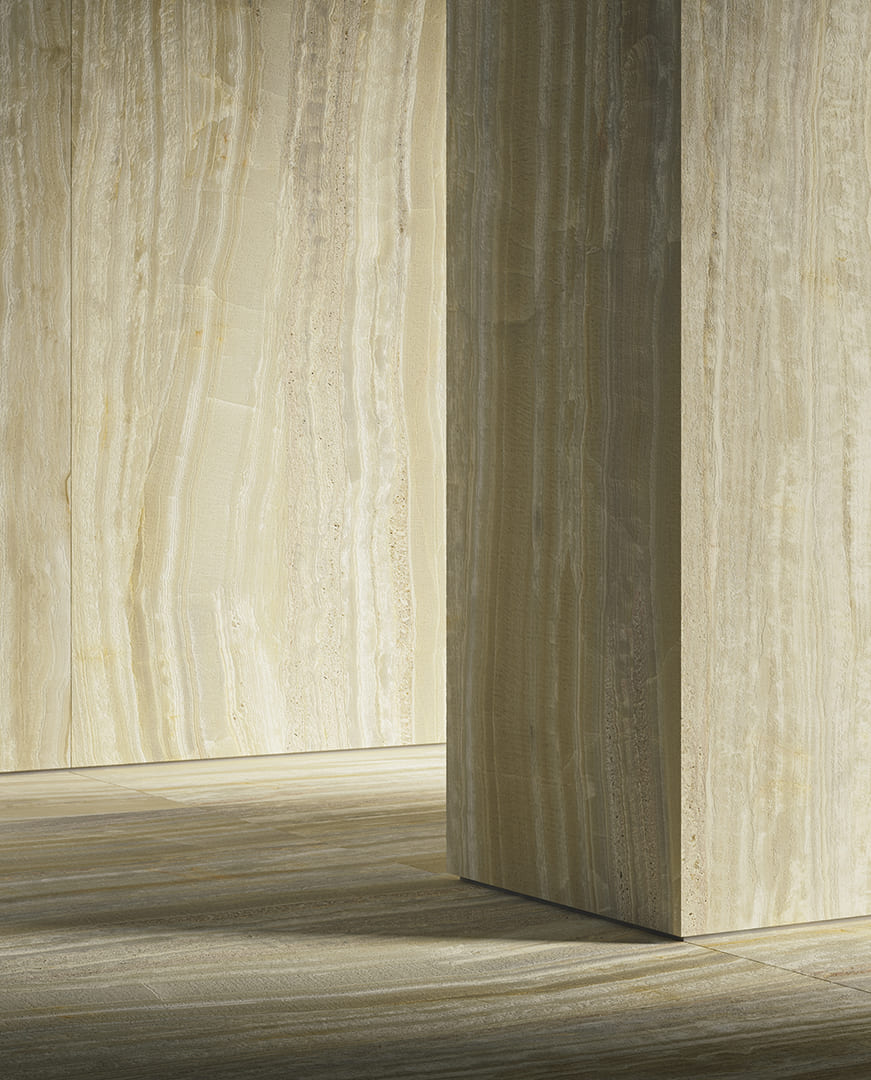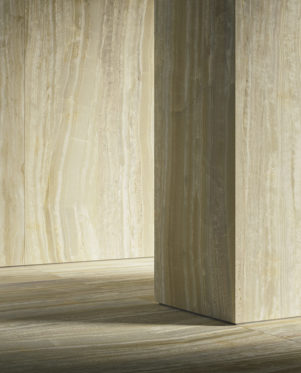 Ceramica Del Conca collection MARBLE EDITION
A pronounced trend of 2023 is to 'revive ceramics' by introducing an offer of tiles resembling manual work of craftsmen. This trend features tiles with brick, stone, wood textures, as well as with a glazed surface. CERA collection of archaic direction from the manufacturer Ceramiche Refin is a vivid reflection of this trend. The author of the idea, Luca Bellelli, architect and product development manager of Ceramiche Refin, highlights the wealth of details, graphic design, variations of natural tones and silky surfaces in this collection. It is not for nothing that this collection is a candidate for the Interior Design's award this year.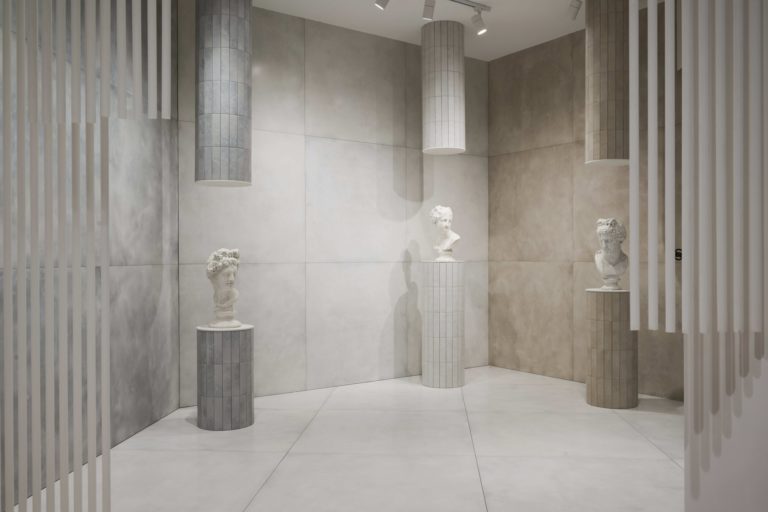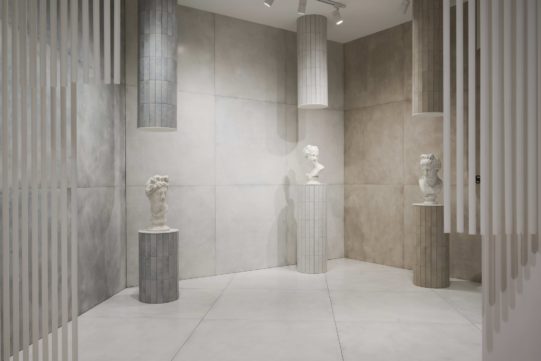 Ceramiche Refin collection CERA
A trend that does not lose its relevance is the theme of nature. Thanks to digital technologies, it is possible to accurately depict all kinds of textures and print any botanical (flower, plant) or tropical and animal theme pattern on the surface of the tiles. The themes of nature are also reflected in the topicality of shades, with the continued trend of choosing sage, powdery, red clay and terracotta shades.
Tiles do not always need to have a smooth surface; on the contrary, the latest trends demonstrate that designs with textured, structured and deepened wood profile are widely used in decorating walls and floor coverings, giving the room a natural accent.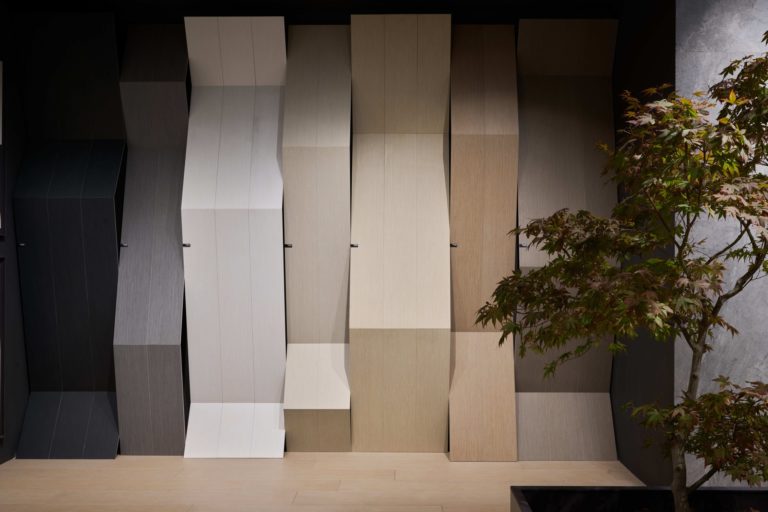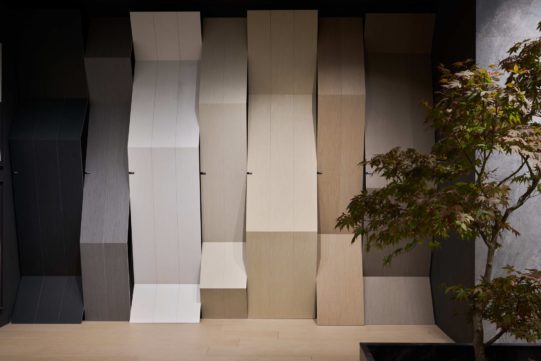 Ceramiche Refin collection TAMASH
Nowadays, everyone has the opportunity to choose indoor and outdoor tiles, the surfaces of which do not differ visually, thus creating a beautiful transition between indoor and outdoor spaces. But the main difference can be seen in the technical characteristics and installation methods of the exterior tiles. For example, one innovative solution is the self-levelling support system.
Significant innovations in tile sizes have not yet been observed, however, it is felt that manufacturers, in parallel with the standard dimensions of 60×60 cm, are slowly switching to the production of 60×120, 80×80, 100×100, 120×120 cm and larger dimensions. Distinctly large-format tiles were observed in marble design, while facade tiles – with narrow and long dimensions, 5×45 cm, in an aged brick design.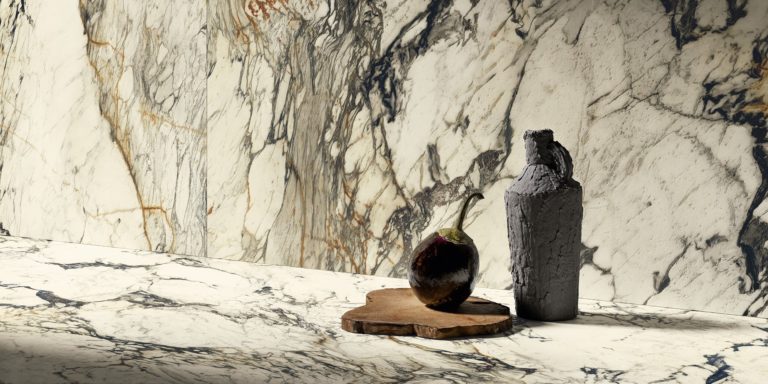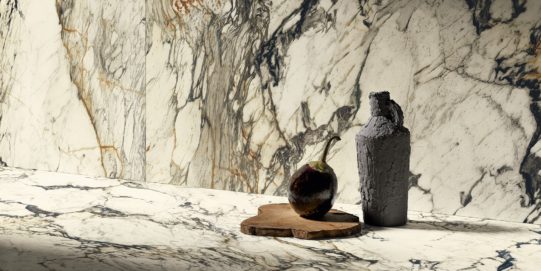 Ceramica Del Conca collection MARBLE EDITION
Important time to adapt to market developments and changes in the world
At a time when one has to think carefully about "how else to surprise" the consumer, innovation is one of the main drivers of development. CERSAIE 2023 exhibitors continue to discover new techniques in tile production processes, including manufacturers that are represented by us. Gambini Group presented a combination of technology and applications, G Tech, which helps to create a range of realistic designs and material products in the production process. This innovative idea has been recognised with an ADI 2023 award.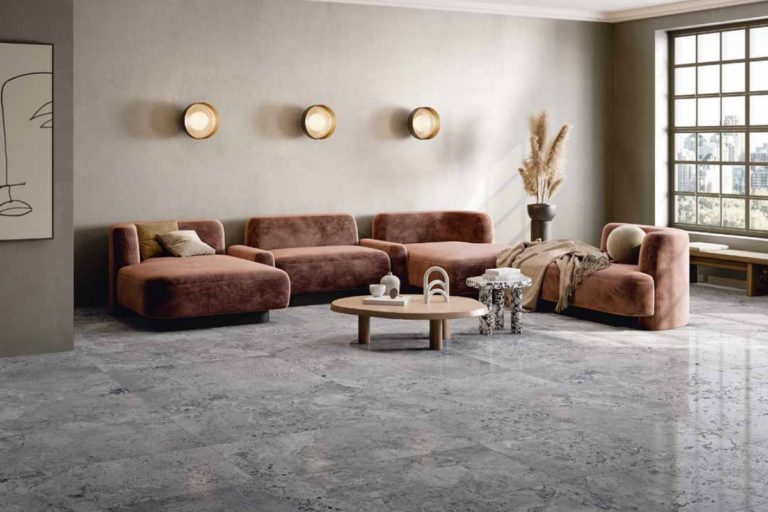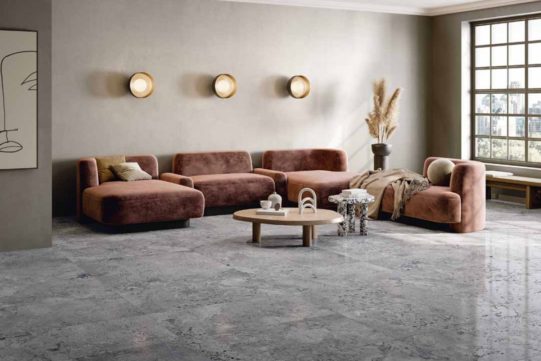 Gardenia Orchidea 3D collection PIETRA VIVA
USE OF TECHNOLOGIES IN THE PRODUCTION OF TILES:
The use of 3D technology is very popular, thus combining several surface textures in one tile: matte, glossy, structured and shiny.
Several anti-slip levels are available for the floor tiles of the same collection, which provides wider possibilities to use the collection for both private spaces and commercial areas.
Creative and innovative surface design of ceramic tiles, visually imitating small cracks and cavities resulting from wax casting and fusing.
Modular tile formats are getting a second lease of life. This method provides the opportunity to avoid the usual square format without using expensive decorative elements.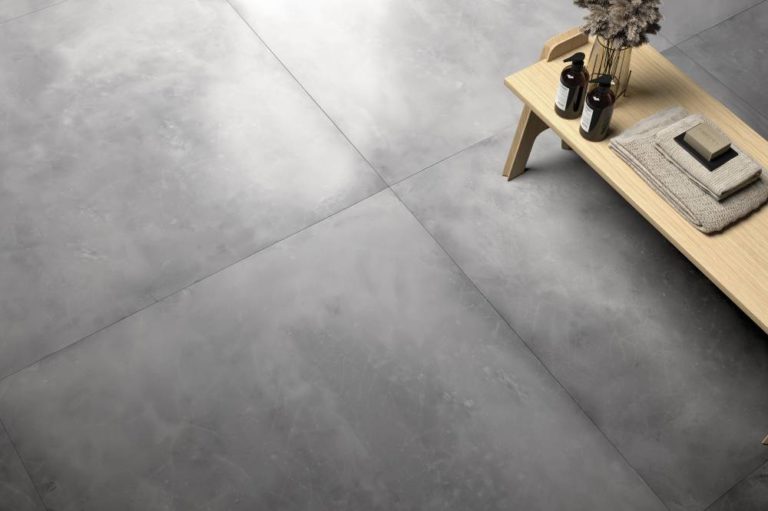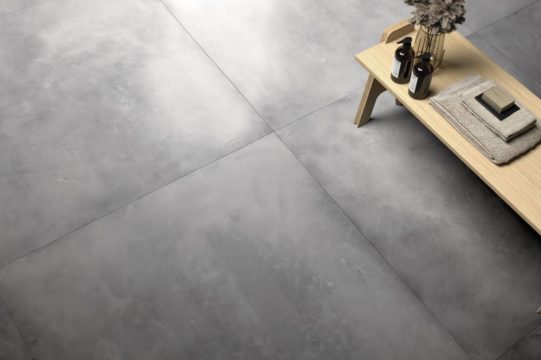 Ceramiche Refin collection CERA (cast wax design)
In summary, CERSAIE 2023 is something more than 'just tiles'. By removing restrictions and prohibitions, everything can be combined; however, one should not exaggerate here and it is worth remembering the safe number '3'. Tile surfaces have long been not only a finishing material for floors and walls, but also a functional solution for kitchen countertops with integrated infrared cooktop elements and mobile phone charging stations.
Contacts
Reaton Store of Finishing Materials: Ciekurkalna 2.linija 74, Riga, LV-1006
Show route
+371 25777771
apdare@reaton.lv
Reaton finishing material shop working hours:
Mon-Fri: 9:00-18:00
Sat: 10:00-16:00
Sun: closed.