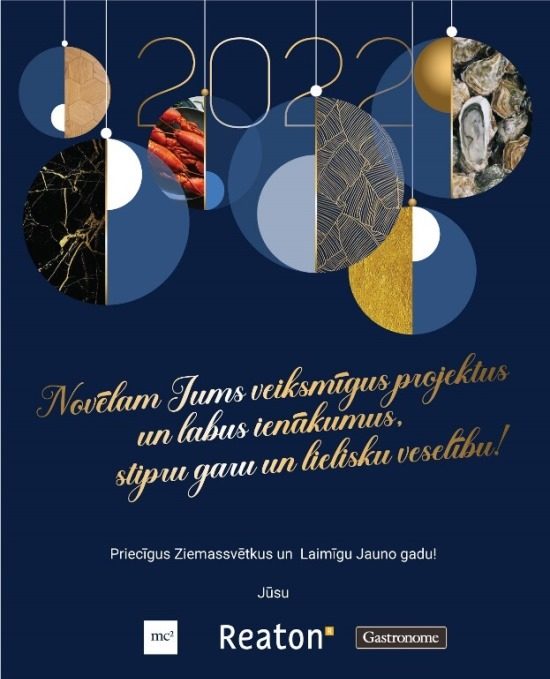 Merry Christmas and Happy New Year!
Our team wishes You to implement successful and profitable projects, to have a strong spirit and to keep good health!
Yours, Reaton!
Contacts
Reaton Store of Finishing Materials: Ciekurkalna 2.linija 74, Riga, LV-1006
Show route
+371 25777771
apdare@reaton.lv
Reaton finishing material shop working hours:
Mon-Fri: 9:00-18:00
Sat: 10:00-16:00
Sun: closed.