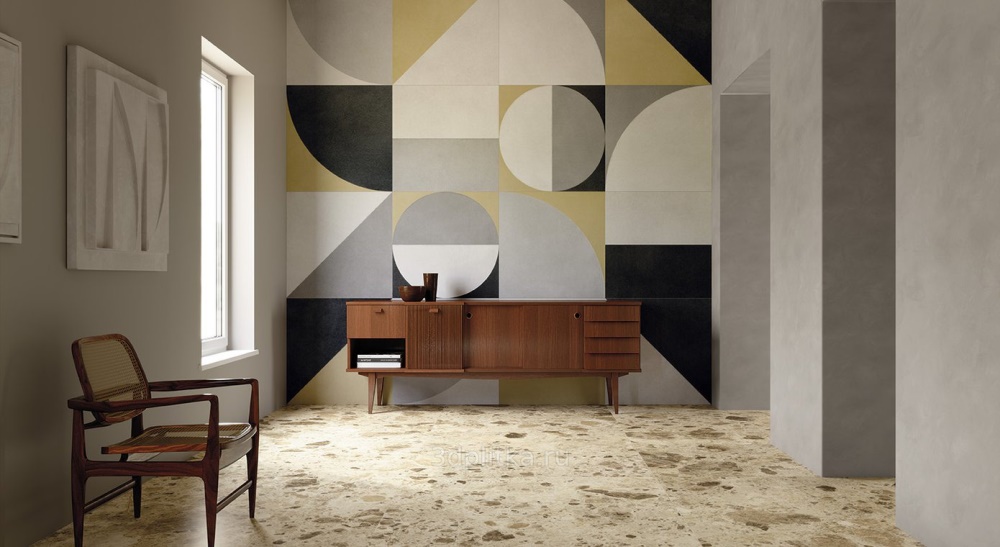 Reaton seminar for designers – tiles conquer the room
Reaton, in cooperation with the Italian company FAP Ceramiche, organised the online seminar "FAP IT'S TIME FOR AMAZING TILES", to which regular customers and designers were invited.
During the presentation, representatives of FAP Ceramiche highlighted the company's mission – traditions, technical quality, modernity and creativity. These values are visible in each FAP Ceramiche ceramic wall and floor tile collection, and we, Reaton, stand for these values and want to pass them on to our customers and cooperation partners.
Mr Norberto Marcani, Director of the FAP Ceramiche Marketing Department, and Ms Ilaria Picoferato, Future Trend Specialist, combining the values of their represented company with current tendencies, presented 3 topics – consumer behaviour, interior trends and the latest FAP Ceramiche collections.
New habits, new attitude – home becomes the central point of life wellbeing.
Change of residential space in a person's life is expressed in different ways for each person, but trends show that the home is being created as a space of each individual, where a link to the body and wellbeing is sought, as well as inspiration, emotions, a link to nature, and innovative solutions. During recent years, we can observe that projects of interior designers and architects are aimed towards the unification of a place of work, studio and leisure in a single space, but most importantly – to create a safe environment.
The latest FAP Ceramiche collections show that the needs of consumers are moved to the forefront. Therefore, we want to introduce you to the topical collections of ceramic tiles for you to be able to create a desirable interior space.
Why is tiling of the wall and floor using ceramic tiles the best solution? There are two significant reasons behind it:
First, the latest topicalities show that ceramic tiles have become the absolute central element of design projects.
Secondly, they are hygienic and moisture resistant, able to resist load (approximately 30 thousand tonnes per square metre), and have high resistance against temperature fluctuations.
Talking about ceramic tile designs, it is significant to find the most suitable pattern and tone. If you want to create a link with nature and introduce neutral, natural and delicate tones in the interior, we recommend paying attention to the FAP Ceramiche collections – FAP MURALS, MILANO MOOD, NATIVA, ROOTS.
These collections will reveal the multifaceted character of ceramic tiles to you, reflected through materials such as concrete, stone or marble.  The room will gain a feeling of tenderness with the presence of natural wood. Tones of stone, concrete or wood may initially seem too dark; in this case, we recommend selecting light brown, marble white or ocean clear water tones, which will help create natural lighting in the room.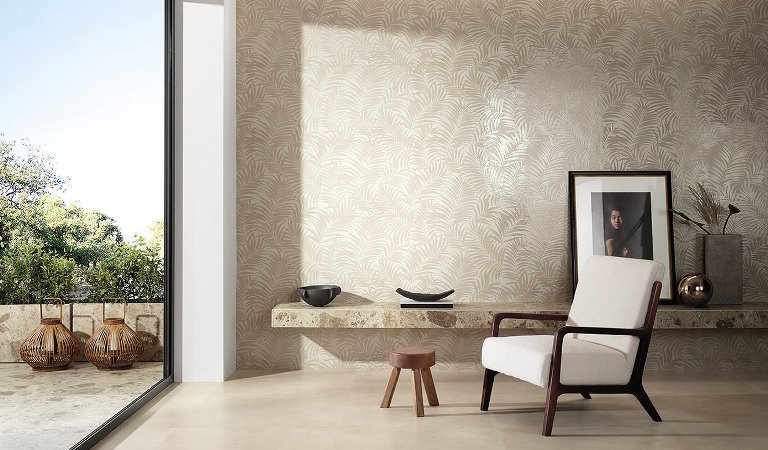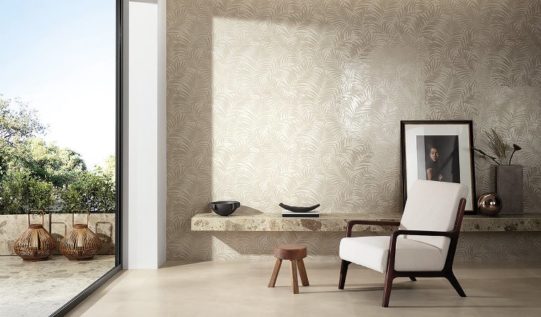 MILANO MOOD collection, wall tiles Sabbia, decorative wall tiles Tropical Sabbia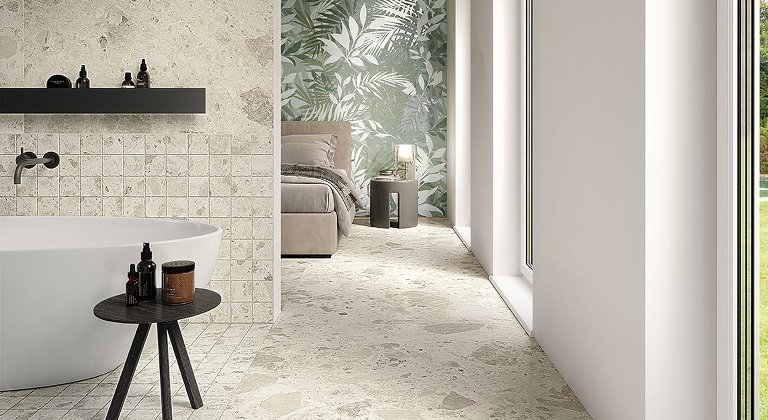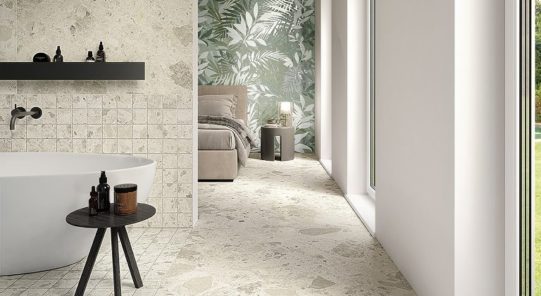 NATIVA collection, floor and wall tiles White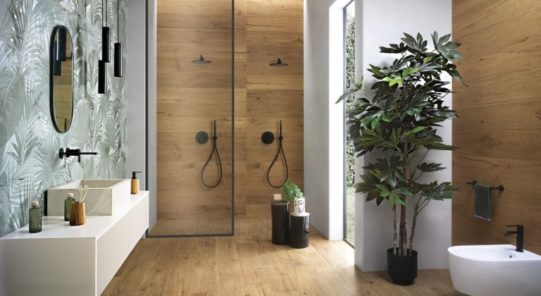 ROOTS collection, wall and floor tiles Gold
You will value these tile collections (FAP MURALS, MILANO MOOD, NATIVA, ROOTS), if you prefer a neutral, clean interior with subdued, white, creamy, and sandy tones. A clear interior does not mean that it looks boring – if correct details are selected; for example, FAP MURALS collection's decorative tiles Sheer Stick Grey, Bloom Metal Grey Silver Inserto or basic tone tiles – Bloom Beige, Sheer White.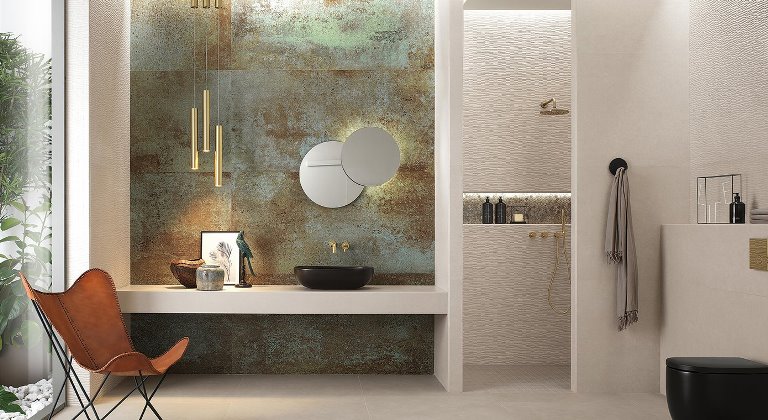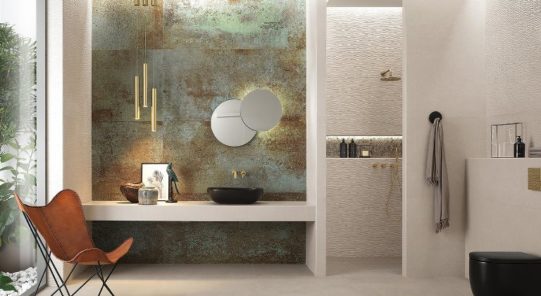 FAP MURALS collection, decorative wall tiles Sheer Deco Rust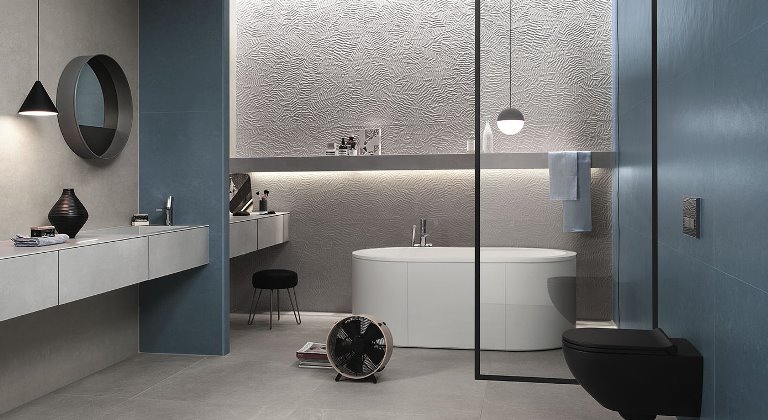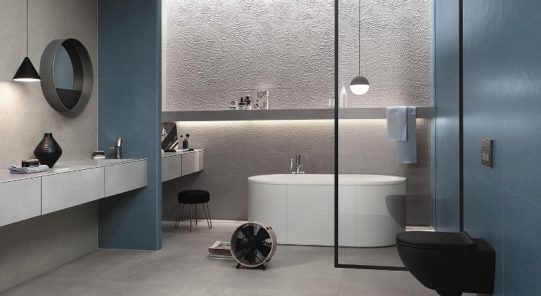 FAP MURALS collection, decorative wall tiles Bloor Star Grey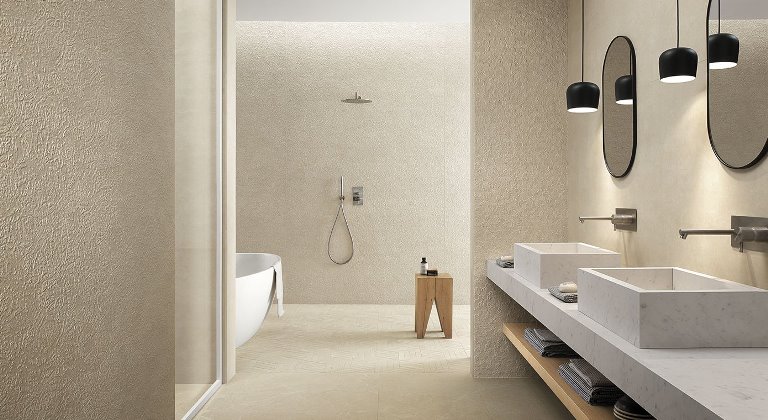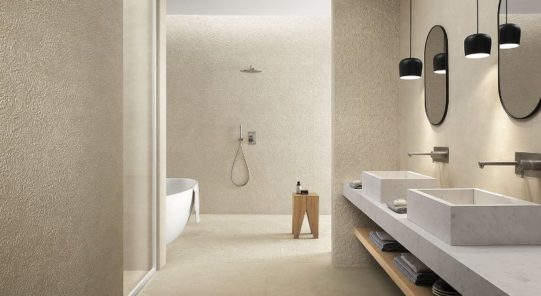 FAP MURALS collection, floor tiles Bloom Beige
Latest generation technologies are gradually playing more important roles in our daily lives. And this trend is not only reflected when choosing innovative and SMART technology products, it also plays an important role when choosing clothes, types of leisure and decoration materials.
Certain tones with an interesting mixture of a matted and shiny texture. Clean geometric lines on walls or floors of the room. The play of light and its importance in design through the use of illuminating tones, such as Ultimate Gray or Illuminating Yellow. Minimal interior items with modern and futuristic design. Do you see your essence in this characterisation? If yes, then we recommend taking a look at the tiles of FAP MURALS, MILANO MOOD collections.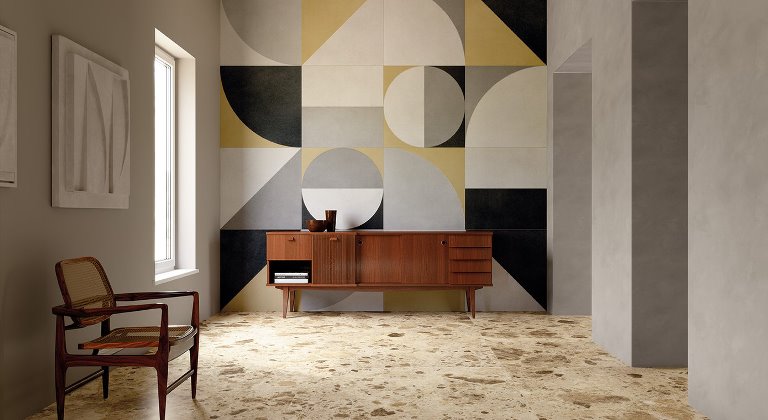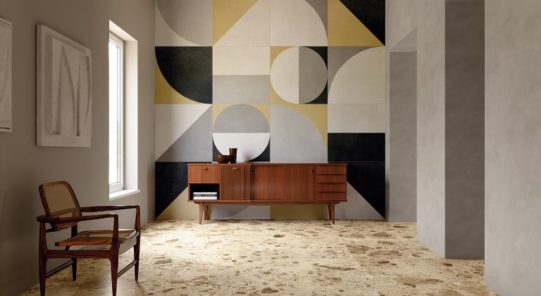 FAP MURALS collection, decorative wall tiles Texture Macro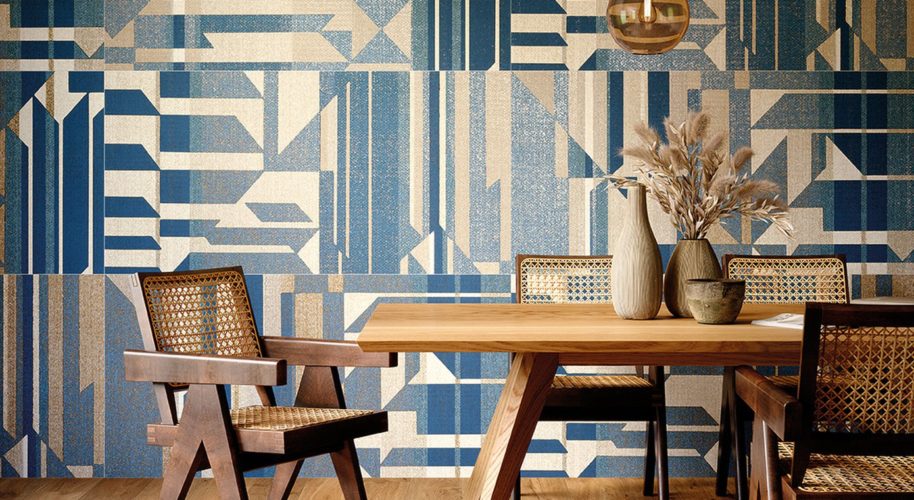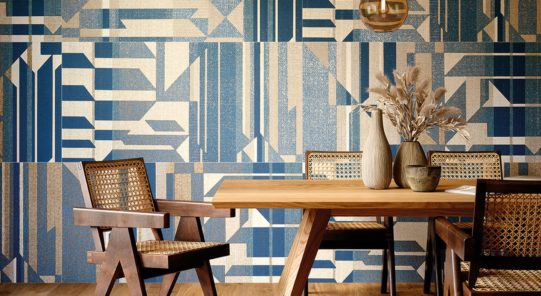 FAP MURALS collection, decorative wall tiles Texture Kilim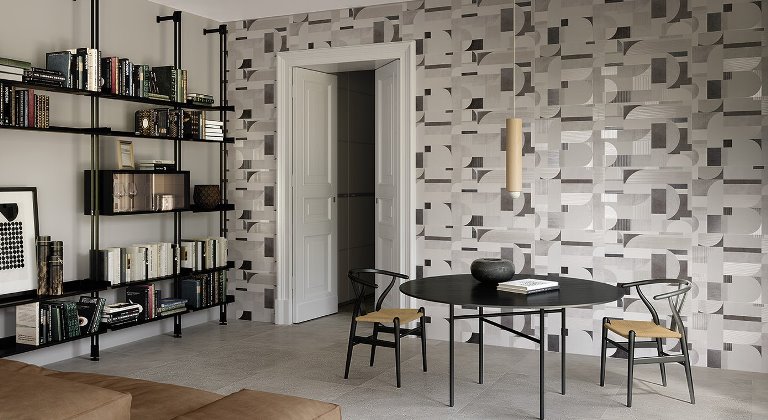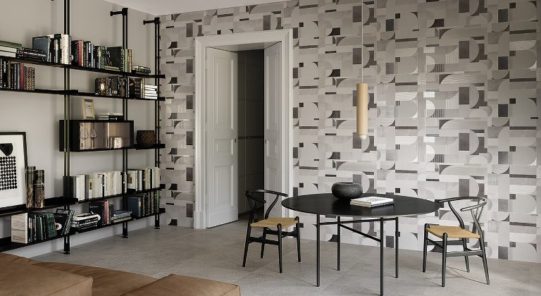 MILANO MOOD collection, decorative wall tiles Texture Archi
Traditions and cultural heritage play a more and more important role in our daily lives. Trends of classic design can be observed more and more in interior design and architecture projects. Retro style interior is combined with classic decoration materials or vice versa. A more important role is played by materials made of oak, redwood and marble. Golden, metallic, gypsum factures and designs are selected as accents. How do you combine these trends and create an aristocratic and prestigious interior? Take a look at the ROMA GOLD masterpieces, because this collection will certainly lead to ideas on how to create an atmosphere surrounded by arts, culture and history in the interior.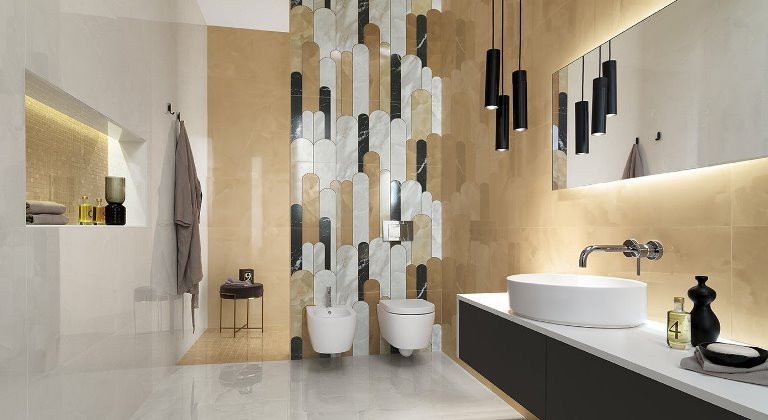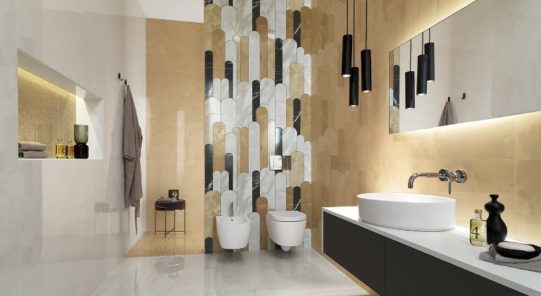 ROMA GOLD collection, wall tiles Corten and Onice Neve with decor Archs Inserto Mix 2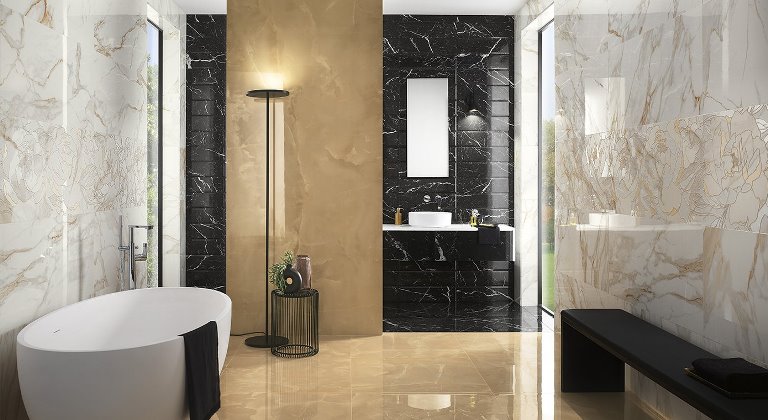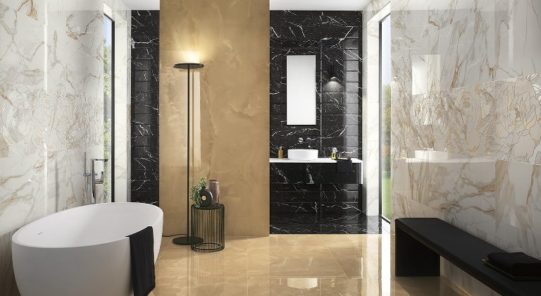 ROMA GOLD collection, floor tiles Onice Miele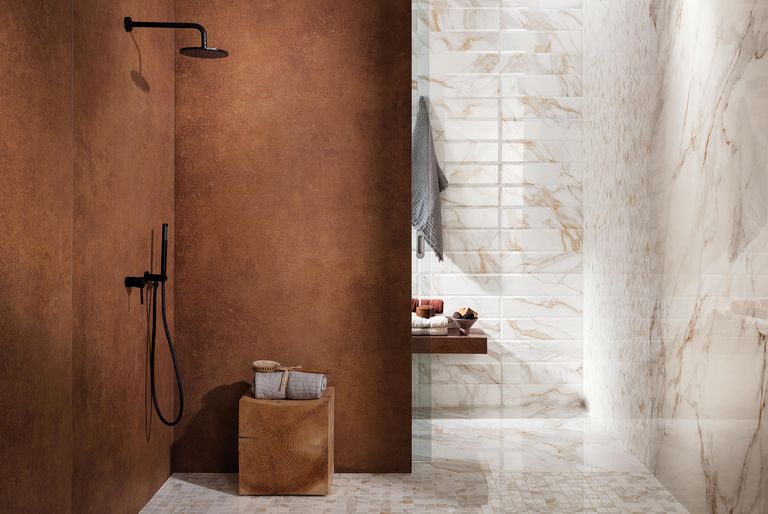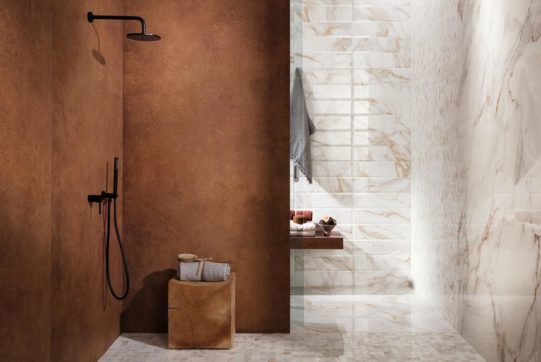 FAP MAXXI Oxide collection, wall tiles Corten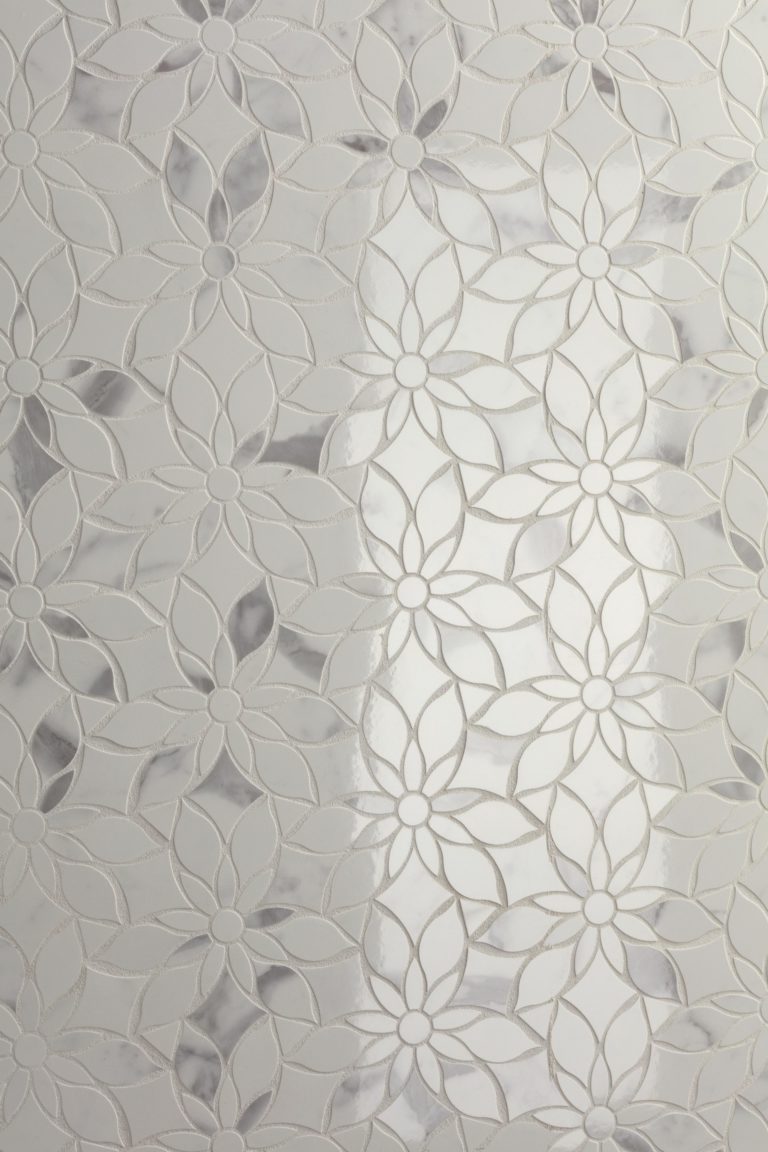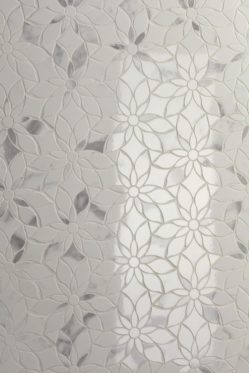 ROMA GOLD collection, mosaic Carrara Superiore Daisy
New luxury – Vintage style. If this trend has also taken over your daily life, your will value FAP MURALS and MILANO MOOD collections. We recommend those who want to give just a little accent to the interior to assess these collections as well. The result will be pleasant to the eye. You can find a balance between rich tones in this collection – poppy red, sage green, pinkly pink, terracotta, Bordeaux, blue and yellow. Tile decors will wonderfully harmonise with velvet and shenny textile or wooden furniture. Whereas, the basic tones of the collection will form a joint composition with romantic wallpapers, rich in flowers and geometric lines.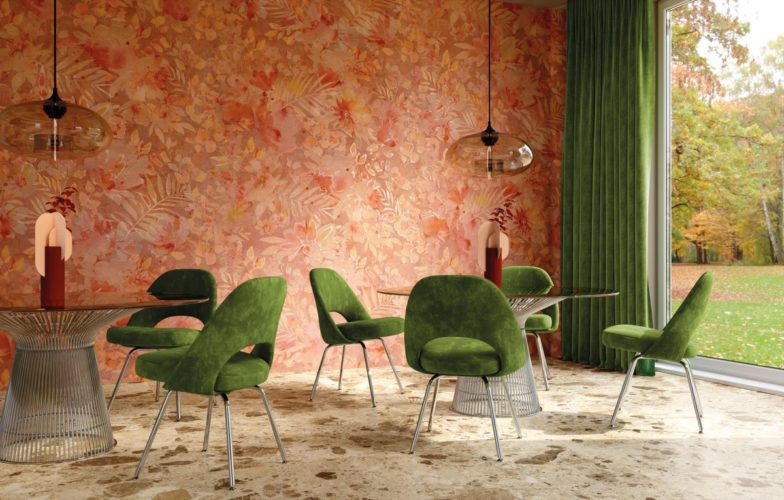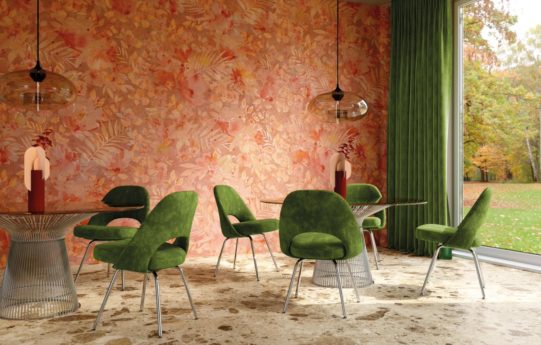 FAP MURALS collection, decorative wall tiles Flower Corten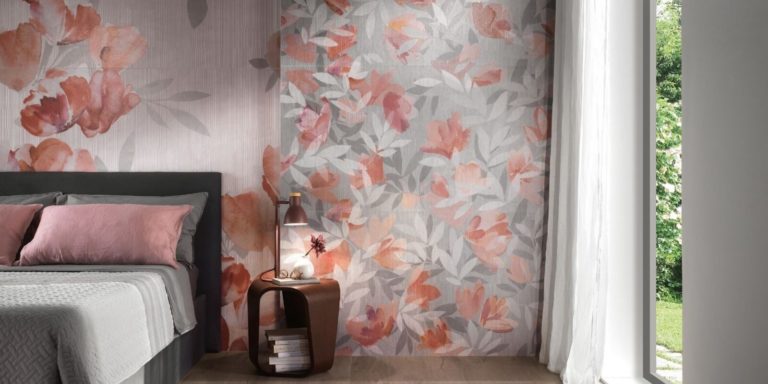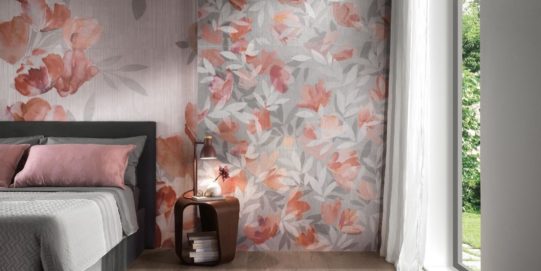 FAP MURALS collection, decorative wall tiles Flowers Soft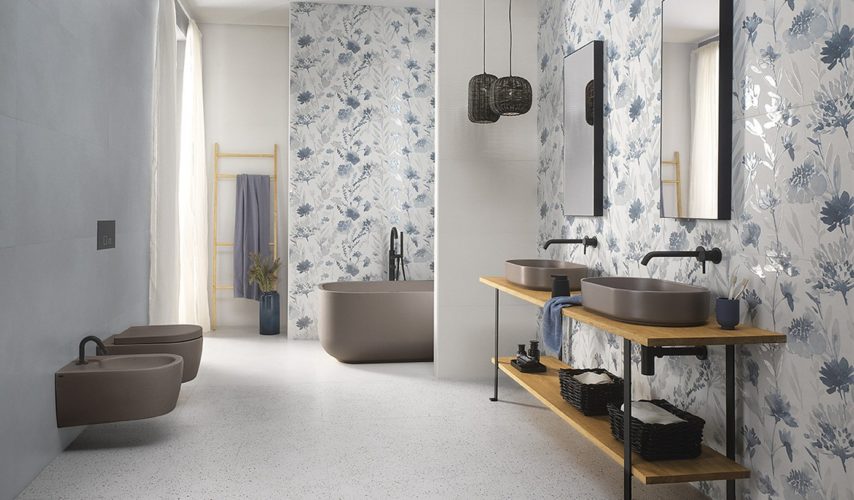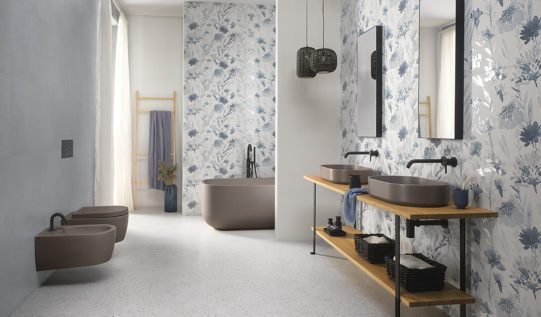 MILANO MOOD collection floor tiles Gocce Ghiaccio, decorative wall tiles Flower Blue
---
If you want to use FAP Ceramiche collection's wall and floor tiles in your project, Reaton decorative materials include various decorative, mosaic wall and floor tiles suitable for both indoor, outdoor spaces and pools. Through consultations with Reaton specialists, you have an opportunity to order tiles specifically according to your wishes.
You are welcome to attend and see the FAP Ceramiche tile expositions at 74 Čiekurkalna 2. līnija, Riga, or receive a proposal by calling: +371 25777771 or sending an e-mail: apdare@reaton.lv.
Reaton will keep offering its customers — designers and architects — the opportunity to attend online seminars of various topics in the future as well; therefore, please follow our updates on the website: reaton.lv or on the social network: facebook.com/Reaton.lv.
Contacts
Reaton Store of Finishing Materials: Ciekurkalna 2.linija 74, Riga, LV-1006
Show route
+371 25777771
apdare@reaton.lv
Reaton finishing material shop working hours:
Mon-Fri: 9:00-18:00
Sat: 10:00-16:00
Sun: closed.