Composite flooring (SPC)
Composite material (SPC) is a suitable flooring solution if you want a quick and easy installation that requires less preparation than other types of flooring. If your home requires an integrated acoustic flooring base that creates a quieter environment by muffling the sound level in rooms and between floors.
Manufacturers we represent: Tarkett, Forbo, Kronospan, Berry Alloc, Arbiton, Milliken.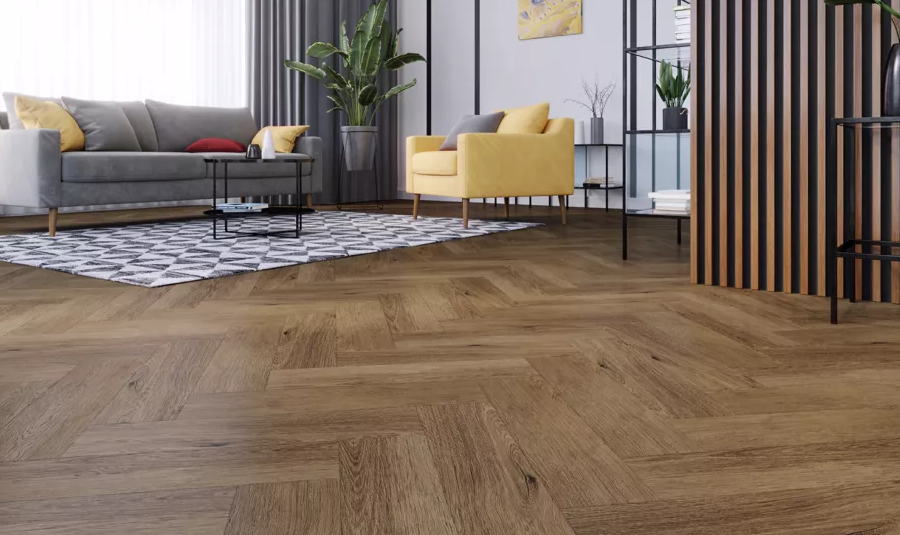 Mineral composite material
SPC flooring contains about 70-80% stone mineral. HD mineral plate provides additional stability and durability without phthalates and harmful plasticisers. Such a floor has a 20-year warranty in home conditions.  The thickness of SPC boards varies depending on the purpose. For domestic premises – 0.3-0.4 mm, for commercial premises – 0.4-0.7 mm.  It is specially designed with a click-lock system that can be easily installed on a variety of floor bases.
Arbiton SPC flooring
Thanks to the innovative formula of the protective layer and the special "Click" system, SPC Arbiton can be installed in the kitchen, bathroom, as well as in other rooms with an increased possibility of water penetration into the floor. The flooring is equipped with a Titanium Nano protective layer, which increases the floor's resistance to scratches.  Ideal for underfloor heating.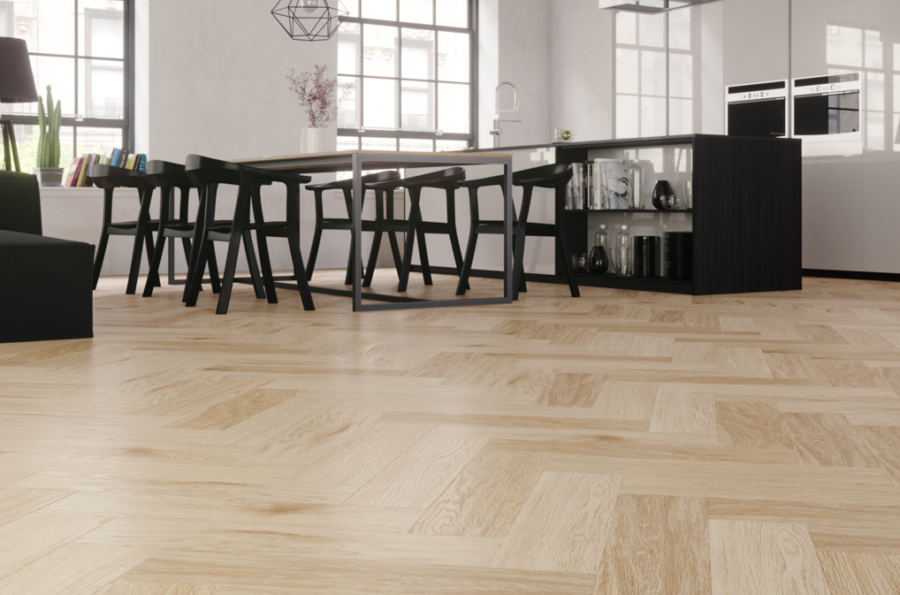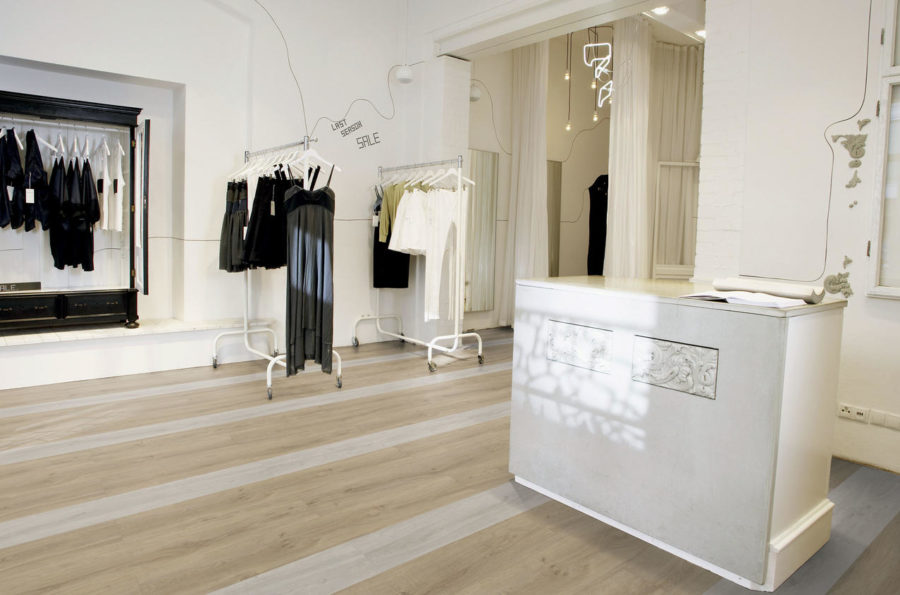 Tarkett new generation flooring
"iD Click Ultimate" from Tarkett with ultra-dense, rigid core (RCC) technology, adapted to the most demanding spaces in residential and professional environments. Environmentally friendly composite material, as materials safe for human health are used in production. There is no formaldehyde or glue for connecting the layers. The sound-absorbing base reduces noise to a comfortable level.
Catalogues of manufacturers we represent: Tarkett, Forbo, Kronospan, Berry Alloc, Arbiton, Milliken. 
Consultation
Do you require the assistance of a designer or a technical solution for the project? Ask our specialists. Start with an individual consultation, during which our specialists will find out your wishes and needs in order to offer the most suitable solution for you.
For individuals
For companies
Contacts
Reaton Store of Finishing Materials: Ciekurkalna 2.linija 74, Riga, LV-1006
Show route
+371 25777771
apdare@reaton.lv
Reaton finishing material shop working hours:
Mon-Fri: 9:00-18:00
Sat: 10:00-16:00
Sun: closed.