Laminate
High-quality laminate, which will last almost forever, is especially suitable for those who enjoy a carefree life, or who are willing to install flooring that is especially easy and fast to clean and looks great. Laminate is one of the most popular types of flooring due to its features and price range.
Manufacturers we represent: Berry Alloc, Kronospan.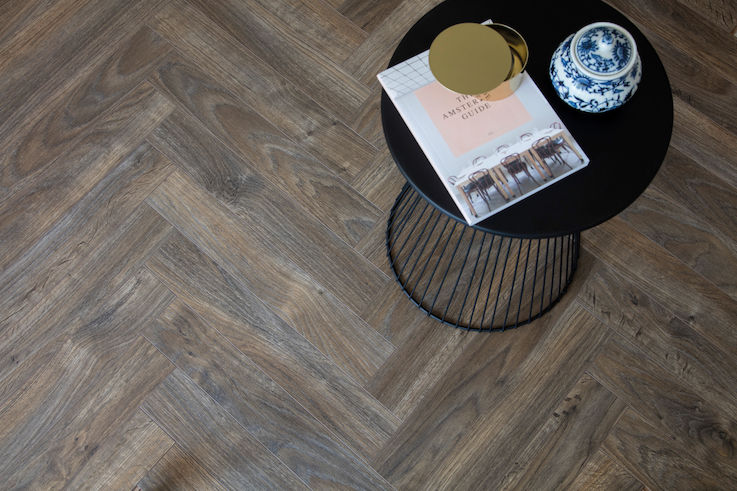 Versatile design
Laminate is modern and original, very hard and durable, exceptionally easy-care flooring with a wide range of designs, textures and colour tones. The market offers laminate as a perfect imitation of wooden boards, stone and tiles, which is visually indistinguishable from the original, as well as modern avant-garde design solutions.
Formed of four layers
The inner construction layer is usually composed of melamine resin and fibreboard materials. Underneath the top layer is a decorative paper with limitless colour and texture possibilities. The middle layer of the laminate consists of a High Density Fibroboard (HDF) plate. It is fibreboard, only with a very high density. The higher the density of the material, the more durable the laminate. The bottom layer consists of unrefined or resin-impregnated paper, the main task of which is to protect the HDF board from moisture.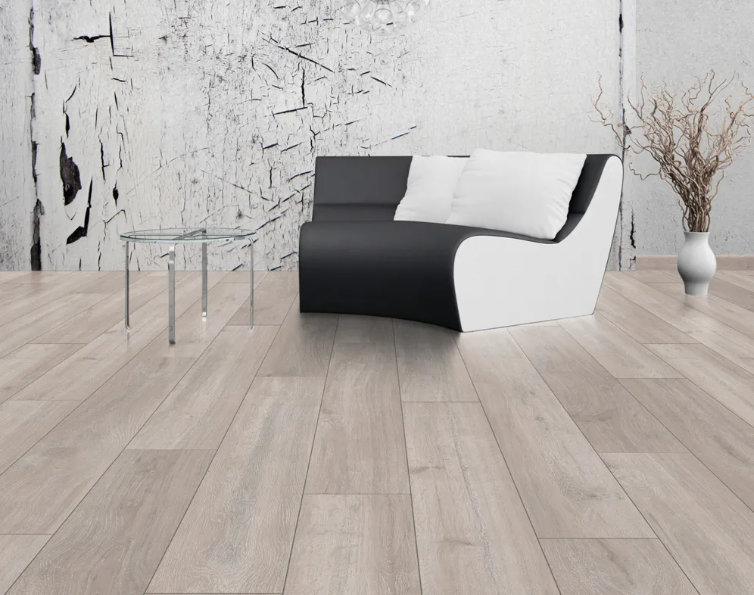 A quality floor for every room
As the demand for high-quality and maximally durable flooring is growing, a current trend today is also to buy laminate for living spaces, starting from class 31 to 33.  Class 34 laminate is suitable for industrial needs and production premises. Laminate is a 6-12 mm thick, industrially manufactured multi-layer construction, the widths and lengths of which vary depending on the design.
Catalogues of manufacturers we represent: Berry Alloc, Kronospan.
Consultation
Do you require the assistance of a designer or a technical solution for the project? Ask our specialists. Start with an individual consultation, during which our specialists will find out your wishes and needs in order to offer the most suitable solution for you.
For individuals
For companies
Contacts
Reaton Store of Finishing Materials: Ciekurkalna 2.linija 74, Riga, LV-1006
Show route
+371 25777771
apdare@reaton.lv
Reaton finishing material shop working hours:
Mon-Fri: 9:00-18:00
Sat: 10:00-16:00
Sun: closed.