Raised floors
"The technology, which was even used before our era, has been adapted to modern requirements, and today is one of the most efficient solutions for modern offices and other public and technical spaces."
Raised floors can be considered an ideal solution for technical premises, offices, trade and exhibition centres. They have many advantages, for example, when installed in rooms with an uneven floor, they allow one to raise the floor level without additional levelling of the base floor and they do not create additional load on the building.
Catalogs of our represented manufacturers: Kingspan and CBI. 
For projects, contact us by phone: +371 29226578, e-mail: dainis.miculis@reaton.lv.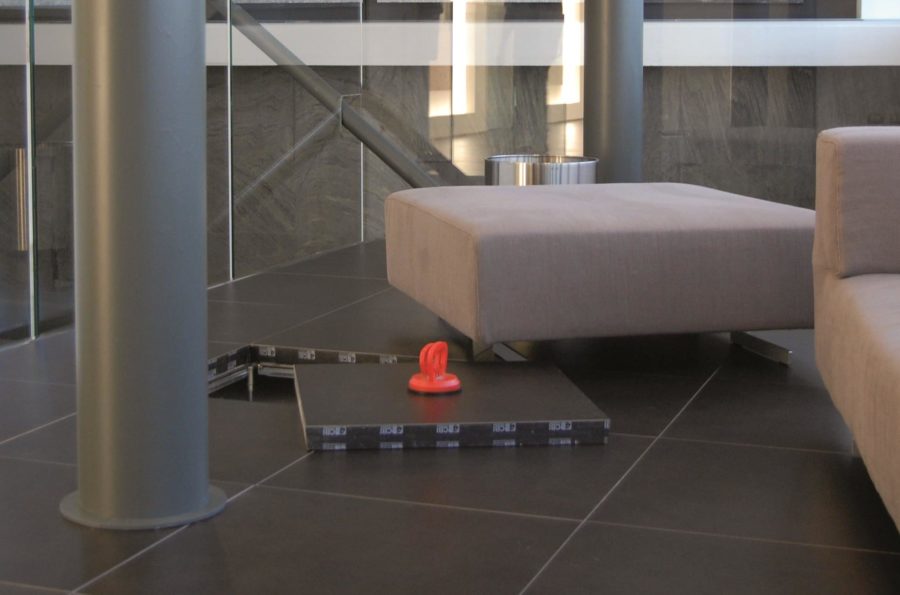 Advantages of raised floors
The main advantages of raised floors are the ability to hide all wires, cables and pipes, to provide more space for productive work, and to achieve impeccable, smooth flooring that is efficient in using resources. If you choose these floors, you can reduce the floor installation time by 20%, when compared to other types of flooring. This solution is also convenient in cases when the tenants of the premises change, or it is required to change the communications within one day.
Use of raised floors
The raised floor will be perfect choice for offices, public spaces, rooms where servers are located and rooms where there is a large number of different cables, pipes and other leads that need to be accessed periodically. The composition of the raised floor panels can be of different materials – chipboards, calcium sulphate, metal and glass. Above this flooring type a surface finish is laid, for example, carpet tiles, vinyl.
We can help you obtain LEED and BREAM accreditation points, if a KINGSPAN raised floor system is installed.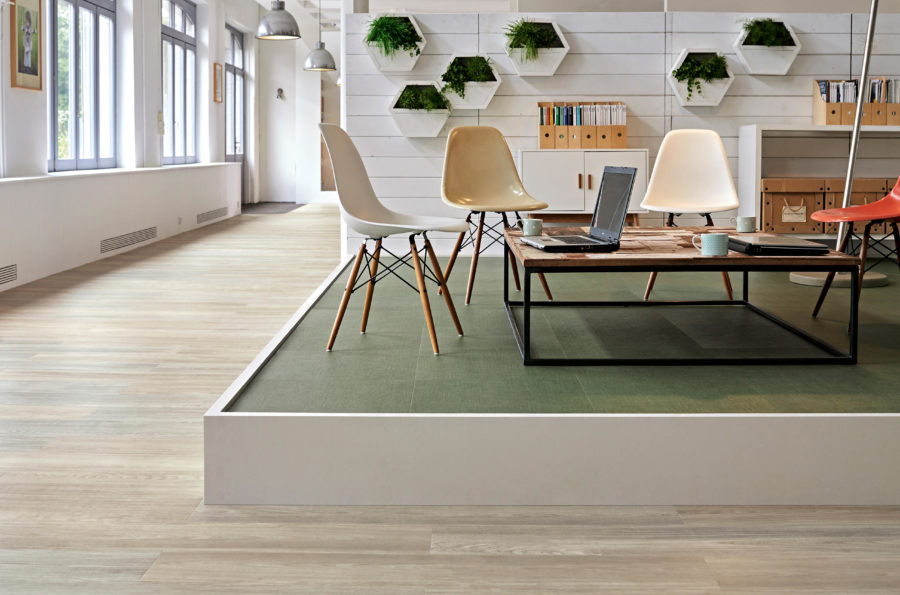 Consultation
Do you require the assistance of a designer or a technical solution for the project? Ask our specialists. Start with an individual consultation, during which our specialists will find out your wishes and needs in order to offer the most suitable solution for you.
For individuals
For companies
Contacts
Reaton Store of Finishing Materials: Ciekurkalna 2.linija 74, Riga, LV-1006
Show route
+371 25777771
apdare@reaton.lv
Reaton finishing material shop working hours:
Mon-Fri: 9:00-18:00
Sat: 10:00-16:00
Sun: closed.