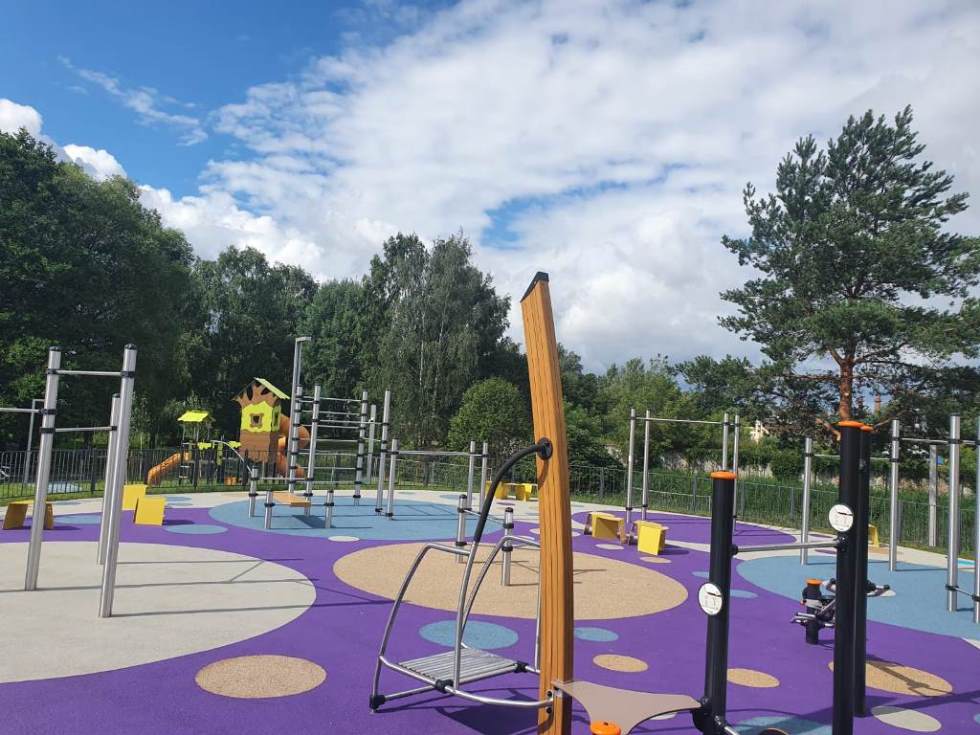 Project implemented by Reaton: children's playground in Jaunmārupe
On 30 July, Reaton, which is the contractor of the project, and the representatives of Mārupe Municipality, with the symbolic cutting of the ribbon in the adjacent territory of Jaunmārupe Nature Park, opened a new playground for children from 6 to 16 years old – "Spring Children's Playground".
The total construction area of Jaunmārupe Park reconstruction is 6674 m2 and the amount of the agreement is EUR 885 068.66. Within the implementation of the project, Reaton built the children's playground, laid rubber coverings, and also provided the delivery and installation of playground equipment. The territory was landscaped by planting trees, shrubs and perennials. A video surveillance system has been installed and the installation of engineering networks has also been provided, as a result of which the children's playground project has been implemented featuring modern architectural forms.
Comment of the Chairman of Mārupe Municipality Council: "Construction works were implemented in accordance with the customer's wishes and requirements, in high quality, in compliance with the terms specified in the agreement and the requirements of the Latvian building codes, as well as by involving accordingly qualified personnel and using appropriate work equipment and certified materials."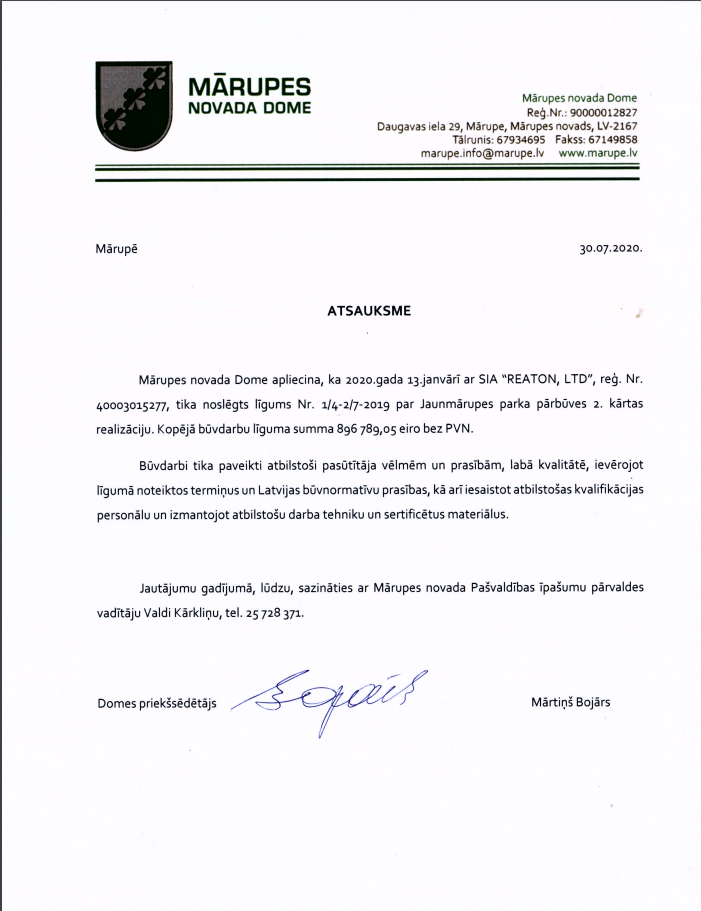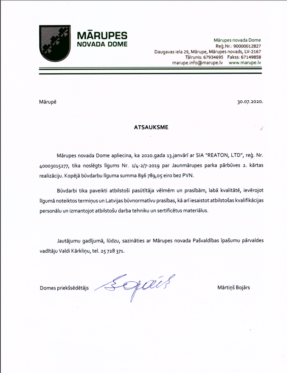 This is the second project in the territory of Jaunmārupe Nature Park. Last year the largest playground for children under the age of 6 was created. The team of Reaton is pleased to have the opportunity to participate in the project and to provide children and young people in Mārupe Municipality with the possibility to spend quality free time in a modern and functional environment.
Object implementation time: 01-07.2020
Contacts
Reaton Store of Finishing Materials: Ciekurkalna 2.linija 74, Riga, LV-1006
Show route
+371 25777771
apdare@reaton.lv
Reaton finishing material shop working hours:
Mon-Fri: 9:00-18:00
Sat: 10:00-16:00
Sun: closed.